After an impressive 14-4-2 record last year, the boys varsity soccer team is looking forward to an even better season. Some key wins were against Sequoia by a score of 3-1, Aragon twice 3-0 and 2-0, and Carlmont twice 3-0 and 4-1. The Bears, unfortunately, lost in the first round of Central Coast Section (CCS) to Homestead by a score of 5-1.
Head Coach Leo Krupnik has big expectations for this year: "Last year we had a good group of guys who played well as a team. About half of them are coming back and I am hoping the younger boys have improved in the last year. Each year in high school is something completely different and we will know what to expect after the tryouts."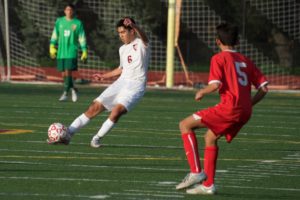 The Bears had an incredible eleven seniors graduate this past season and Krupnik said that "they all played big roles." Asked about who will take the places of the graduates, Krupnik responded, "We will have to wait and see who will step up."
Krupnik believes that there will be some good young talent this year. He commented, "I am expecting some sophomores to give a push for starting positions and hoping to find a freshman who will be able to contribute."
Krupnik said that all players on his team are capable, and he is willing to test each and every one of them in games. Last year, he played an extremely large lineup. He said of the team, "We played about 22-24 players. Every single player played. We're going to keep the rotation of players going this season."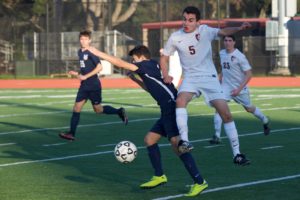 The Bears have two solid goalkeepers this season in Bill Kirkpatrick and Victor Escatel. Escatel was the starter last year, but Krupnik expects Kirkpatrick to "give him a fight for the position."
Krupnik likes his teams to constantly be on the attack. He said, "I would rather be on offense as much as possible, but I do like my teams to be defensively organized."
The league will be tough this year, with every team vying for the Bears' spot on top. Krupnik said, "The Bears need to respect every team, but having confidence in ourselves is the most important thing."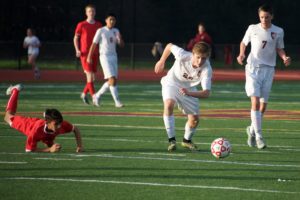 The Bears' expectations are extremely high this year. Krupnik stated, "Our goal is to pick the best team possible and take one game at a time. We want to win every game we play."
The Bears' first game is on November 29 at Leigh High School. Come out and cheer on the Bears!