This Sunday afternoon at Toro Park in Salinas, varsity girls and boys cross country teams competed in the California Coast Section (CCS) championships, with two runners qualifying for the state championships despite the meet being heavily postponed and the location changed. Senior Sara Osterberg placed 10th and junior Ethan Mimeles placed 14th; they will both be running at the state meet next Saturday at Woodward Park in Fresno.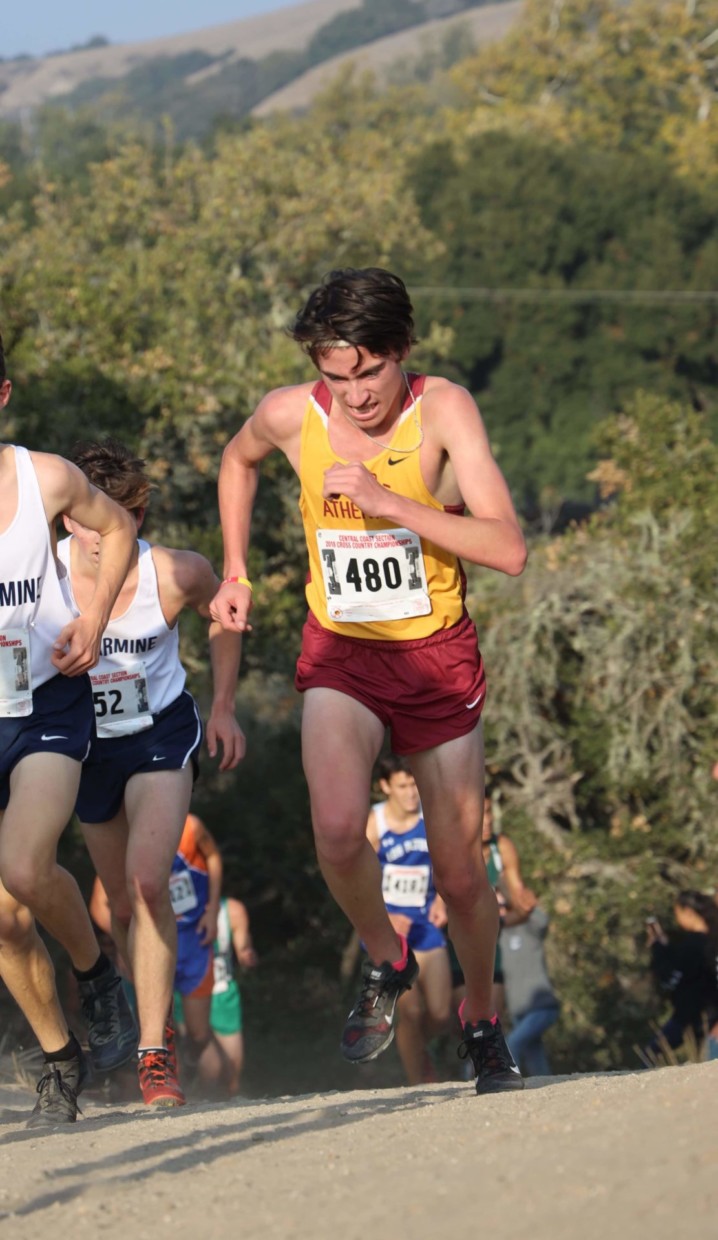 "The schedule change was definitely tough, because we plan the whole season around peaking at the exact right time for racing in CCS — so last week we had to do some hard workouts to avoid peaking too soon," said sophomore Claire Beebe.
Originally the race was scheduled for November 10 at the Crystal Springs course in Belmont; it was then delayed a week, and later moved to Sunday at Toro Park in Salinas. "[Toro Park] is easier than Crystal Springs in most of the hills are in the middle of the race, during the second mile, so that was good," said Beebe. "But it's hard in different ways."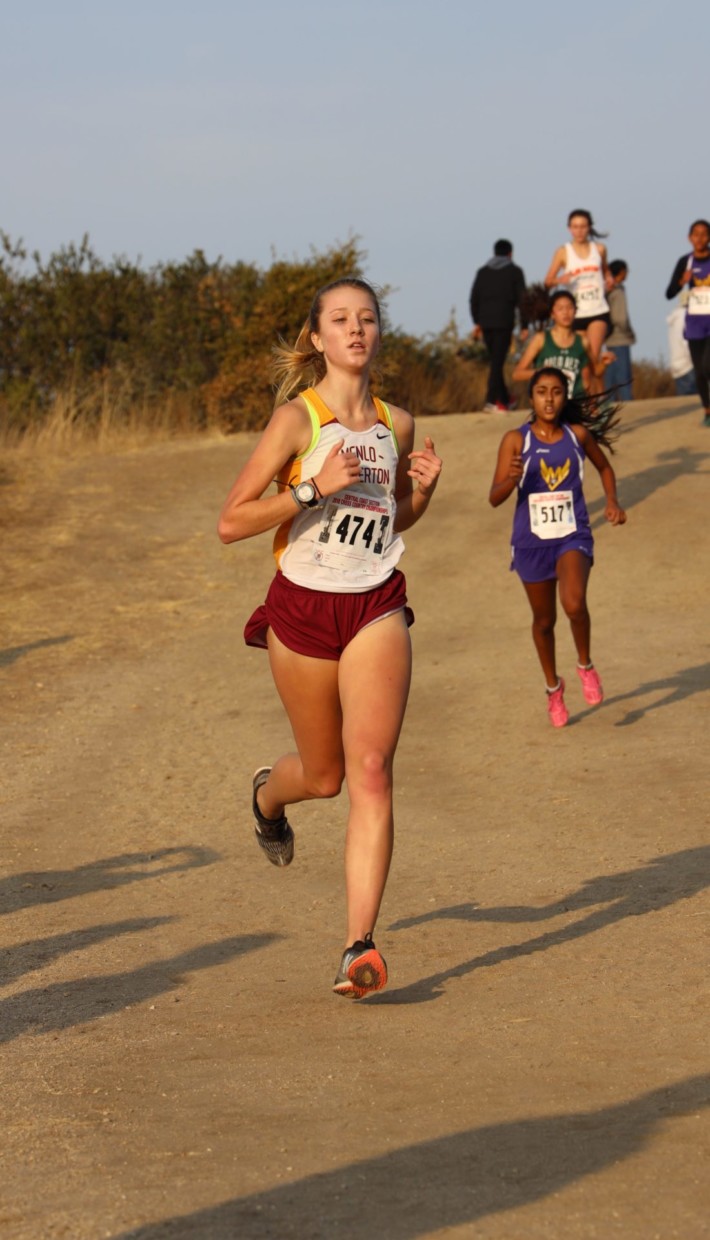 The girls team, which consisted of seniors Sara Osterberg and Alison Snyder, sophomores Claire Beebe and Izzy Leake, and freshmen Ally Shaw, Maddy Boyle, and Katherine Welander, had qualified for CCS after placing 2nd at the Peninsula Athletic League (PAL) meet two weeks ago. The team placed 6th at CCS. "We've got a lot of talent coming up, with our 3 freshmen racing varsity today, but we're losing 2 seniors from this lineup," said head coach Eric Wilmurt.
On the boys side, seniors Cole Mediratta and Nick Hafer and junior Ethan Mimeles raced after the team did not qualify; the 3 boys qualified individually based on time. The team is losing Hafer, Mediratta, and Luke Scandlyn next year. "That's a lot of seniors," said Wilmurt, "but we also have some young talent from Jackson Gosler, Lars Osterberg, and Jed Alvarez."
Since the team couldn't run outside, they used the bikes in the fitness room to stay in shape. "The biking gives a good cardio workout, but uses some different muscles; I think it prepared us pretty well," said Beebe.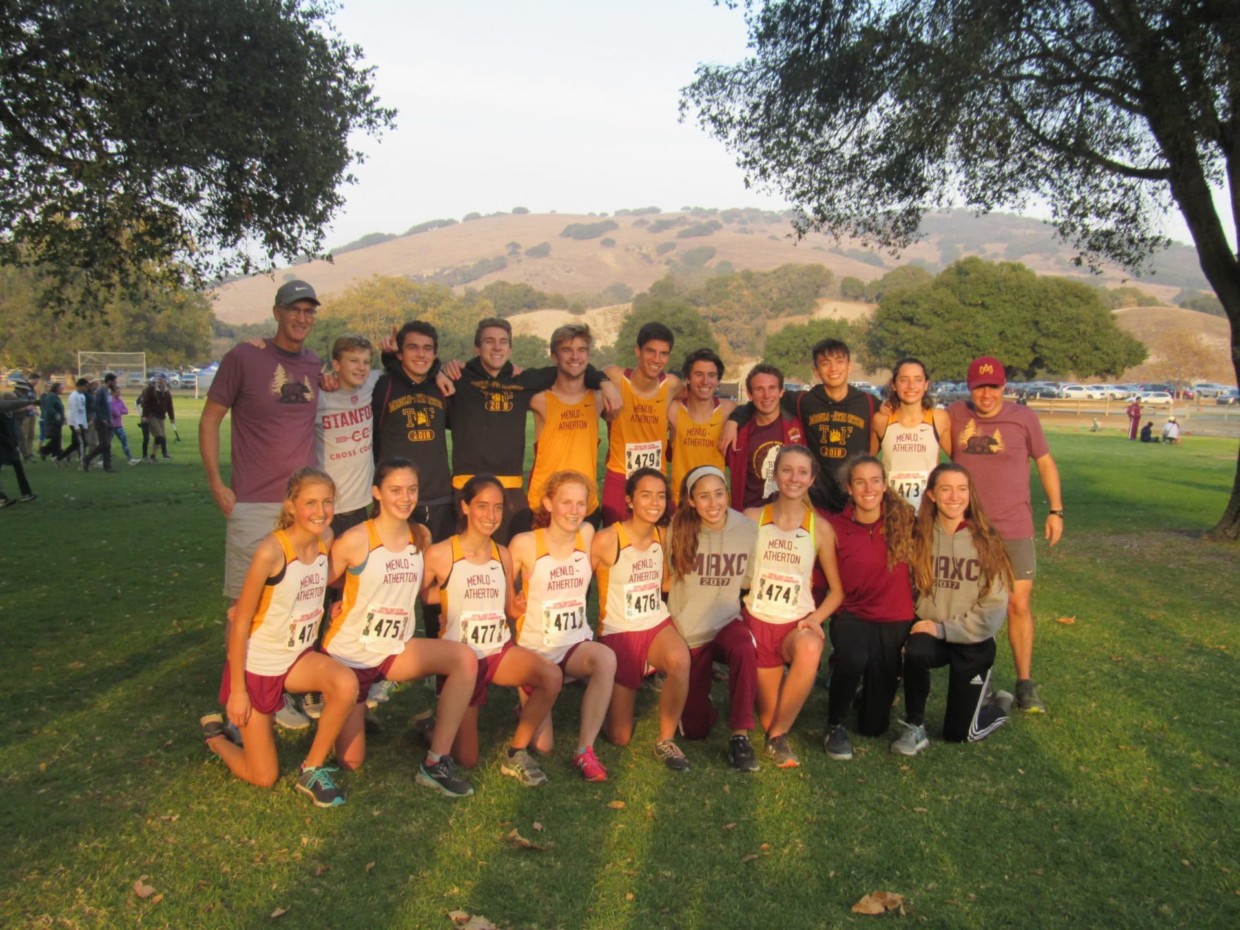 Next Saturday, Mimeles will race at 8:30 a.m. and Osterberg will race at 9:30 a.m.in Woodward Park. "I'm just excited to run at state — it's going to be a fun experience," said Mimeles.
"CCS was a lot more fun that I was hoping, especially after my start of season didn't go as well as I hoped. But I'm really going to miss my teammates," said Osterberg.