The boys' and girls' cross country team ran a respectable race on Saturday at difficult Half Moon Bay to place third overall for the varsity boys and fifth for the varsity girls. However, a terrible mood settled over the team before the race had even started as senior Karl Zahlhaas-Liebner was involved in a car accident driving to the meet and was unable to compete.
Zahlhaas-Liebner was not injured in the incident, but this only added to the distractions that the team has faced because of the festivities leading up to the Homecoming game against Sacred Heart Prep.
Junior Luca Johnson agreed. "As a team, we may have been a bit distracted. There are a lot of things we need to improve on before we run again on Wednesday and we especially need to be more prepared mentally. Some people lacked focus and didn't get the necessary amount of sleep."
Some standouts during the meet were a solid 19th place finish for junior Luke Scandlyn, 11th place for junior Jonathan Coot and a strong 7th place finish for sophomore Ethan Mimeles.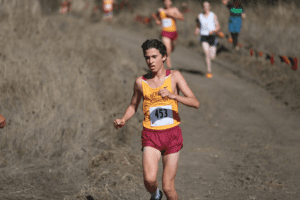 Mimeles has really come into his own in the last few months and is starting to lead this team with some recent high finishes.
Johnson commented. "Ethan has been a pleasant surprise. To see him really step up and exceed expectations this year is great to see. We know that the future of this team is in great hands."
Although senior Scott MacDonald has not been able to run in recent weeks due to a nagging foot injury, he still brings some leadership to the team.
"I'm just trying to make sure my guys are as focused as they can be going into meets. I'm asking guys about their race plan and I'm supporting them through the good times and bad." MacDonald plans to return in the next few weeks in hopes for a deep playoff run.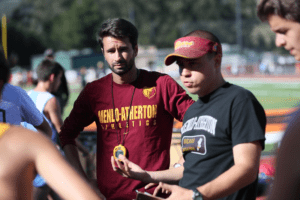 On the girls' side, the Bears were led by junior Sara Osterberg who finished in second place and junior Alison Snyder who placed 8th.
The Bears also had solid performances from freshman Claire Beebe who placed 9th, freshmen Maggie Ouren who finished 13th and junior Dina Kibrom who was able to get 15th.
Assistant coach Luca Signore added. "I think this race was solid, but we haven't reached our potential on both the boys' and girls' side. Hopefully we can find ways to get healthy and get in the right mental state."