Cover photo credit: John Macdougall / AFP / Getty Images
In 2016, hundreds of M-A students walked out after Trump was elected, shutting down El Camino Real. In 2018, they walked out yet again to advocate for stricter gun control laws. Through these events, as well as a multitude of organizations and clubs, M-A students have immersed themselves in the political climate, unafraid to boldly share their opinions and stand up for what they believe in.
Former Chief Official White House photographer Pete Souza is tackling Trump in another way. Souza served his position under both U.S. President Ronald Reagan and, most recently, Barack Obama. Since Trump's inauguration, he has been using Instagram as a tool to highlight, and often criticize, the differences between the Trump and Obama administrations.
This past Saturday, Souza presented at the Curran Theater in San Francisco, a stop on a tour for his new book, Shade: A Tale of Two Presidencies.
His first post is from January 21, 2017 — the day after Trump was inaugurated. Souza's caption? "I like these drapes better than the new ones. Don't you think?"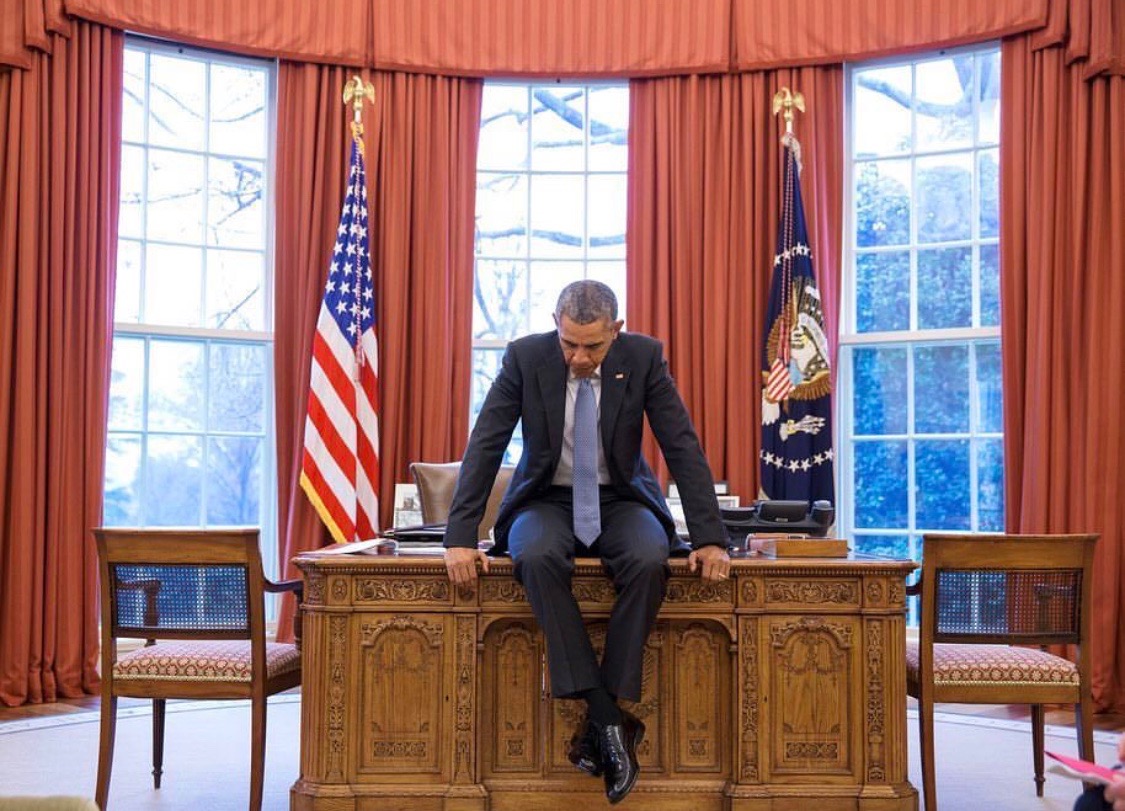 Since that day, Souza has become famous for "throwing shade" at the Trump administration in a tasteful, snarky way, using his Instagram account to post select photos from Obama's presidency. He now has a substantial following, with two million followers on Instagram as well as two bestselling books. The pictures he posts are in response, sometimes subtly, to Trump's actions or tweets.
February 23, 2017. Souza posted in response to Trump's administration revoking landmark guidance to public schools letting transgender students use the bathrooms of their choice, which reversed a signature initiative of Obama.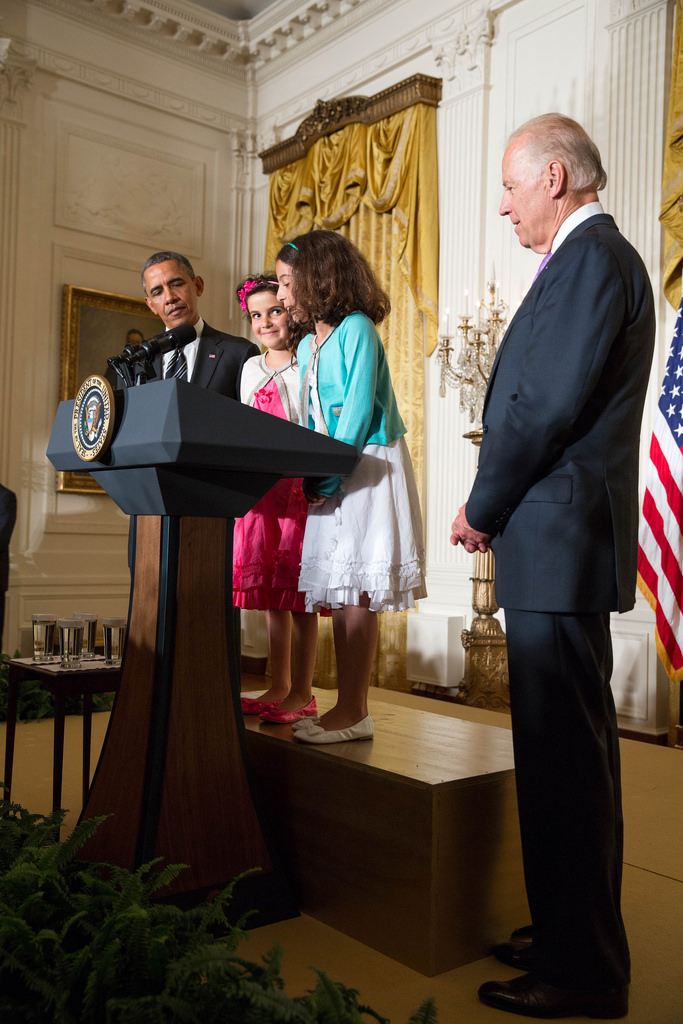 His caption: "President Obama and Vice President Joe Biden listen as Zea and Luna Weiss-Wynne introduce them at a reception for LGBT Pride Month in 2013. During the administration, this was an annual celebration dedicated to lesbian, gay, bisexual and transgender rights. The girls, daughters of two gay moms, had written to the President, urging his continued support of the LGBTQ community."
March 5th, 2017. On March 4th, Trump tweeted:
"How low has President Obama gone to tap my phones during the very sacred election process. This is Nixon/Watergate. Bad (or sick) guy! "
In response, Souza posted this. His caption: "Say what!?"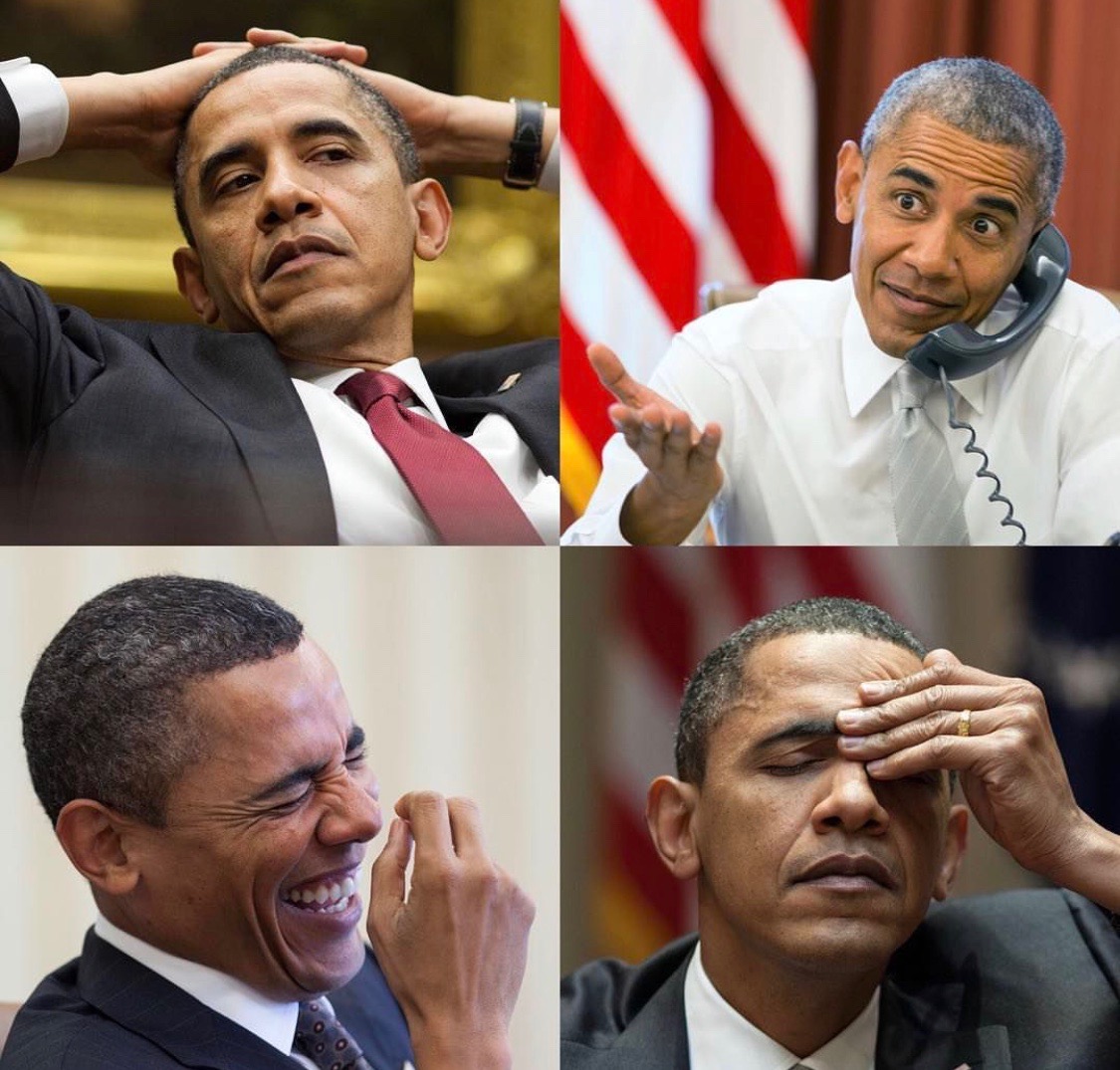 May 23, 2017. Souza's caption: "Holding hands." This was a response to the video that surfaced of Melania Trump slapping away President Trump's hand on the Tel Aviv Tarmac at the start of their Israel trip.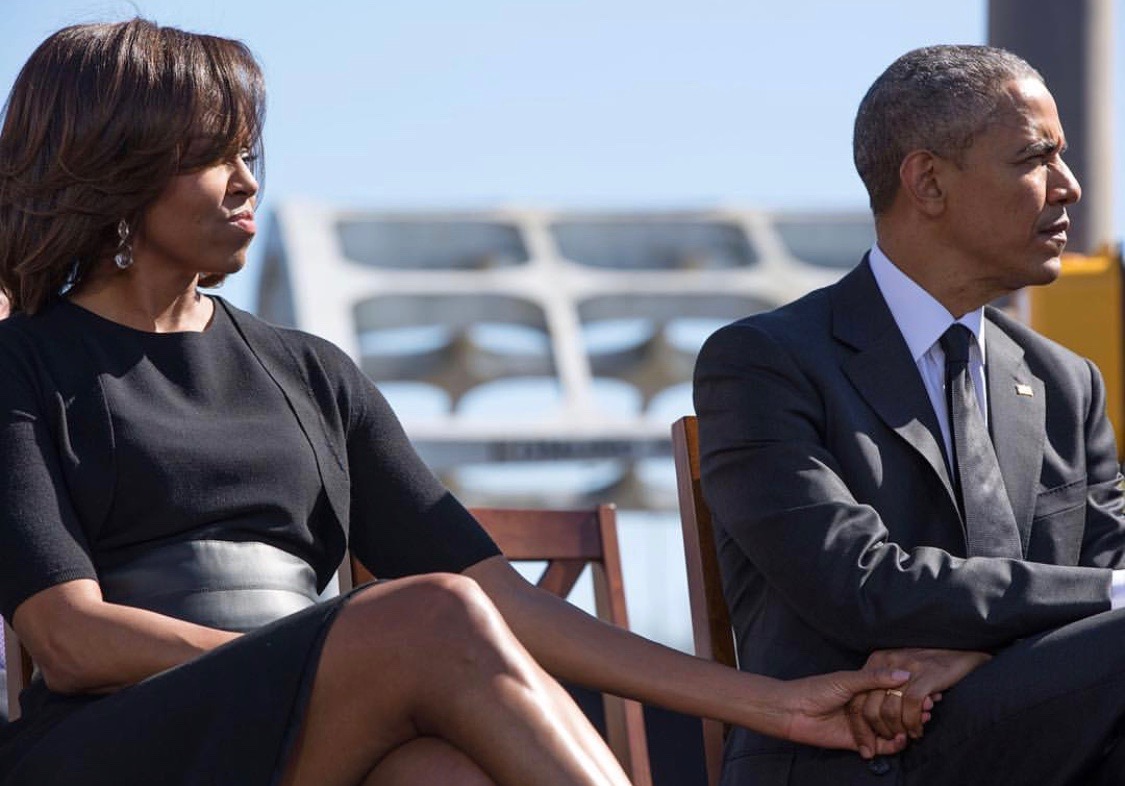 September 17, 2017. Trump tweeted this:
"I spoke with President Moon of South Korea last night. Asked him how Rocket Man is doing. Long gas lines forming in North Korea. Too bad!"
Souza responded with this. Caption: "There's only one Rocket Man – Sir Elton John."
Through the controversial and often groundbreaking events currently taking place in our country, Souza has proven that one can speak their mind through witty humor. He continues to post on his Instagram account and has coined the slogan "Throw Shade, Then Vote." He states, "It's not enough to voice disbelief at what's taking place. Let's use our energy to do something about it."
How does he suggest that we, the American people, take action? "Vote, for one. Help others get to the polls. March in the streets for issues that are important to you. Write or call your Congressperson about how you feel. It all matters."