Written by MitraPezeshki and Aashka Popat
While the Menlo-Atherton area remains unscathed by the fires in California, students have felt the smoke lingering in the air, causing changes in their health and activities.
In the past two weeks, Camp Fire has engulfed over 150,000 acres of Northern California in flames. As a result, much of the Bay Area has been blanketed in smoke, the air filled with particulate matter.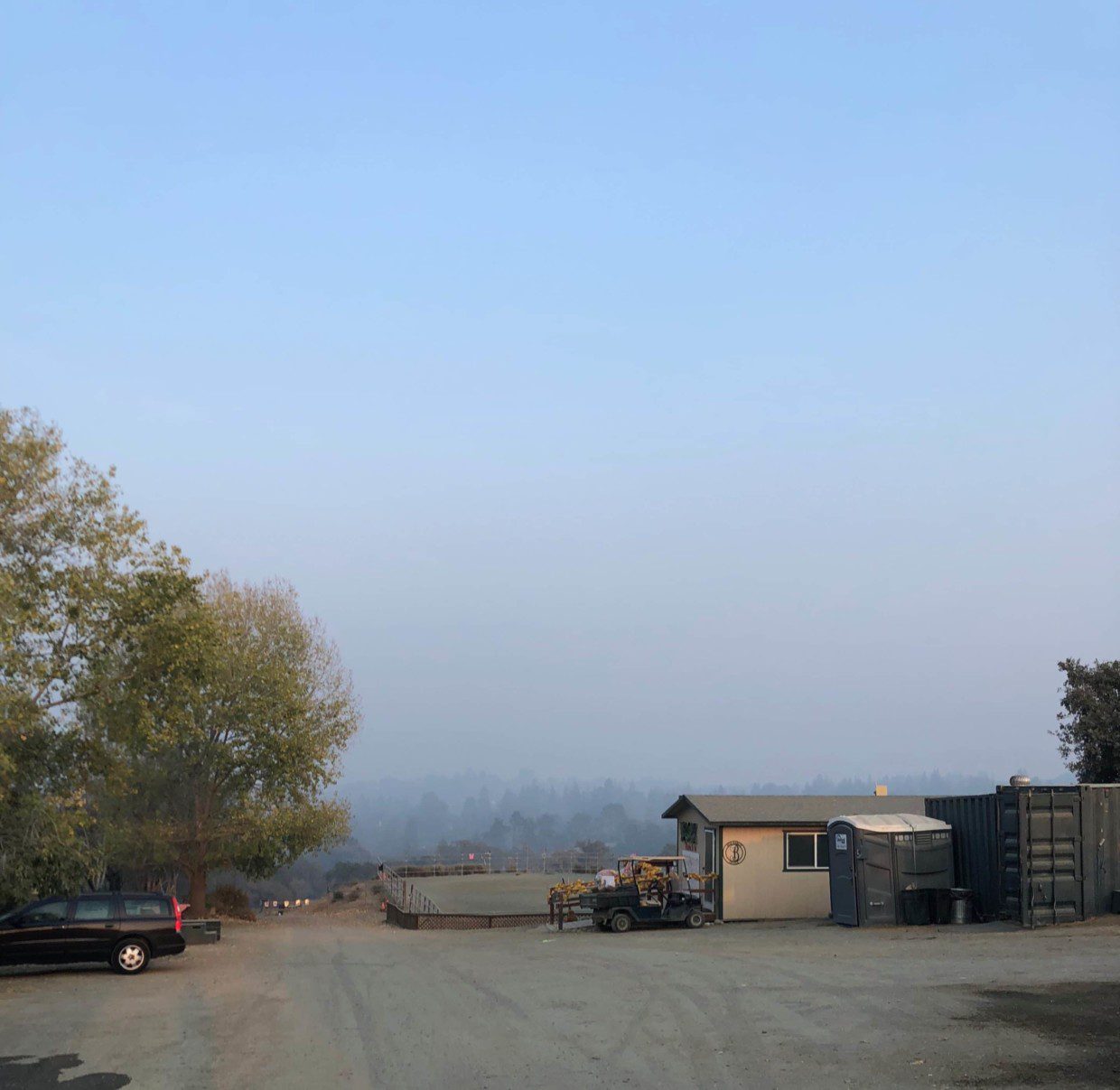 The M-A administration has taken several actions in an attempt to reduce the smoke's toll on the student population. Last Wednesday and Thursday, students were advised to stay inside during lunch to reduce exposure to the damaging air. On Thursday night, when the official AQI in Atherton rose above 200, a level considered "very unhealthy," the administration was prompted to cancel school on Friday. Senior Elise Kratzer comments, "I think the night of it was a good decision, but I think that when we woke up on Friday, the air quality was as bad as it has been the past few days, so that was a bit illogical." Senior Tara Ellingson agreed with the school's decision to cancel school, stating, "especially for people who have to walk or bike to school, it's really hazardous."
Unlike other schools like Menlo, the M-A administration decided to still hold school on Monday and Tuesday, as the air quality had significantly improved from the previous week. Junior Alise Johnson remarked, "I think it was right for us to have school, as I didn't want to have a lot of makeup work to do." Ellingson commented on her decision to come to school on Tuesday, November 20, despite an excused absence from the school, stating, "For me, I drive to school and also I'm not really that sensitive to the air and also I have like eight quizzes today."
The smoke has had an impact directly on students, and many noticed changes in their health. Johnson noted, "my throat hurts," and Ellingson recalls, "One time, my lungs hurt. That was it. That was on Thursday." Similarly, senior Amrita Bhasin mentioned feeling "a little short of breath, but it hasn't been that bad."
Participation in activities has been restricted as a result of the smoke. Senior Anna Quinlan states, "I'm really lucky in that I don't have asthma, so for me there hasn't been much impact except for the fact that I can't run outside. My swim practices have been canceled for the last two weeks, so that's a little bit frustrating, but otherwise I just go inside and go on the treadmill."
The poor air quality has also directly affected athletic games at M-A. Last week, a girls varsity basketball game against Mitty was canceled. Player Oron Estes says she thought canceling the game was "a good decision for the health of our players, but was disappointing as we had been preparing for the whole season." Fellow basketball player Andrew Morris stated that the poor air quality has made it "harder to breathe" at practice. Similarly, M-A varsity soccer player Lizzie Young stated, "I've had three weeks of soccer canceled," including a tournament.
Furthermore, the poor air quality has permeated into non-athletic aspects of students' lives. Junior Sophia Bailey remarks, " I was going to go canning, but then I didn't because I thought it would be a bad idea and a lot of people wouldn't be there." Extracurriculars such as debate team have been affected, as Young stated that her debate tournament at Santa Clara University last weekend was canceled, with the entire campus even closing down.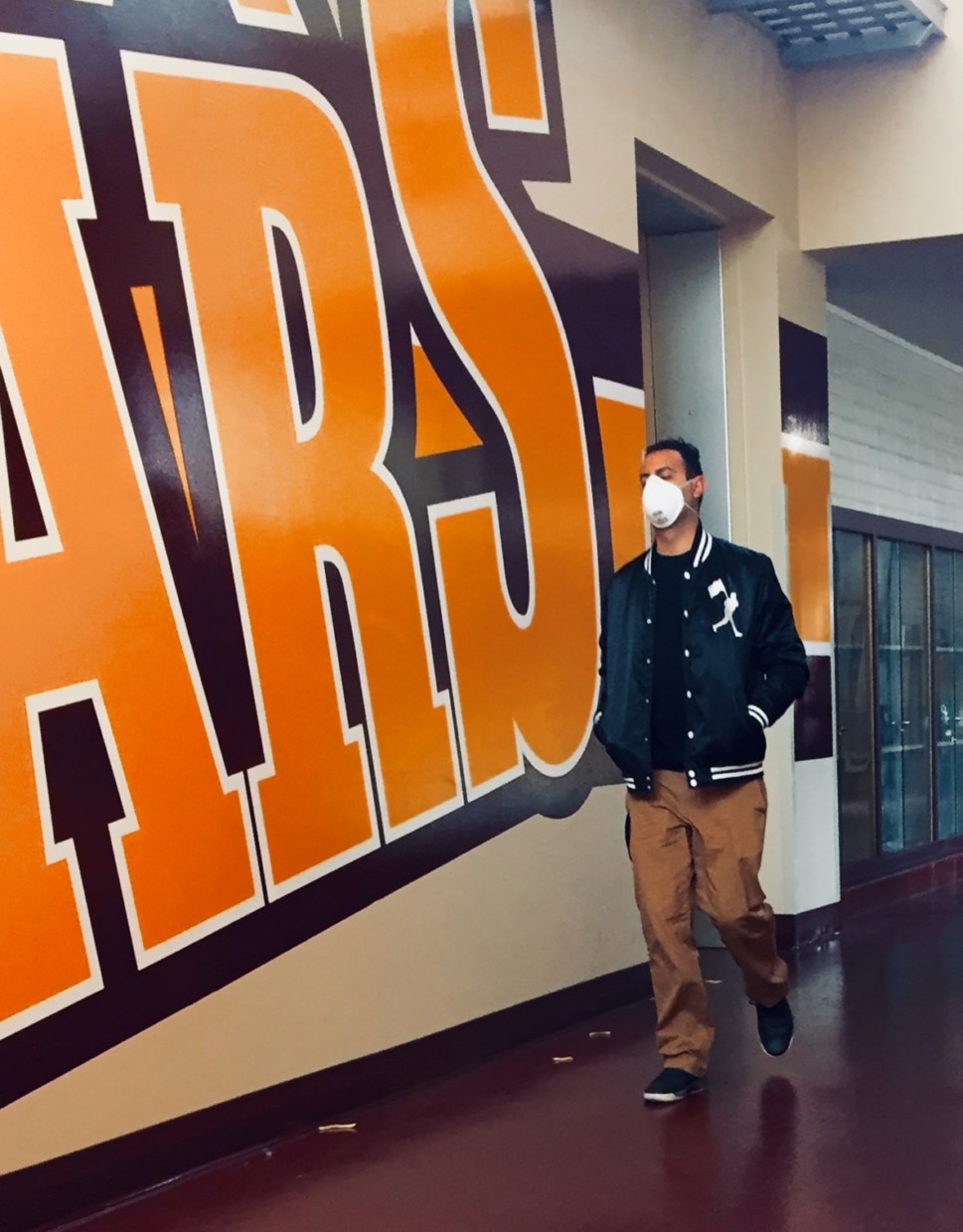 Even though our student population has been negatively affected by the smoke, it is important to retain perspective. With the recent rain, Camp Fire is 100% contained, but while our area remains safe, others could still be impacted by the toxic debris and mudslides.
With the death toll from the Camp Fire 85 and hundreds of people missing, Sophia Longo recognizes the importance of keeping a "holistic mindset", recognizing the destruction that these fires have brought into lives across our state. She states, "we should feel thankful."
To donate, click the link: http://www.cafirefoundation.org/