As her classmates head home to work on homework, or, more realistically, watch TV, Yamilet, a fourth grader at East Palo Alto Charter School (EPACS), has a different agenda. She, along with several of her classmates, get on a bus that takes them to Squash Zone, a squash club in Redwood City. There, she takes part in a program that offers a fun and welcoming environment to play squash, and work on homework. More importantly, however, she can work on skills that will continue to serve her throughout her life.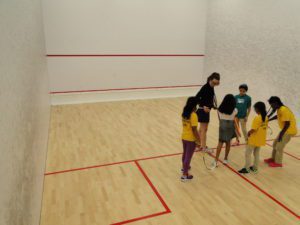 Squash on Track, the program Yamilet attends, is the affiliated nonprofit of Squash Zone. Squash programs for underserved youth, like Squash on Track, are relatively common throughout the U.S.; the Bay Area hosts several— such as Squash Drive in Oakland— but the peninsula was still generally underrepresented, remedied in part by Squash Zone's opening last January. Unlike other programs, Squash on Track's model went beyond simply an after school program.
When the kids first arrive, they warm up and play about an hour of squash. After that, they go and work on their homework, in a classroom in Squash Zone built for that very purpose.
"We wanted to make Squash Zone a home for Squash on Track, and rather than it being an afterthought, to have it be the primary focus," said Richard Elliott, program director. Elliott, formerly ranked 107th in the world for men's squash, has been coaching for nearly 35 years, 25 of which have been in the Bay Area. "I have been to a lot of clubs that have Urban programs, and I didn't really feel that the kids were integrated. I felt that they would do their squash, and it would be, 'okay, you have to go now,' which was not how I foresaw Squash on Track working."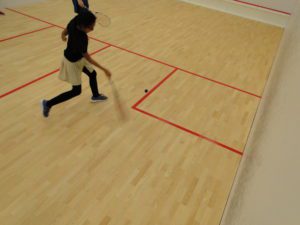 Additionally, the program enlists the help of several high schoolers, to tutor or generally help the kids with their homework. "It's pretty low-key, but the kids get the help they need, and we've heard some positive feedback from the parents of a couple of kids that their grades have improved a lot, which is really the goal," Elliott said.
The program goes beyond squash and homework as well. "Last week, they had a minimum week, and they had a little bit more time, so we did some science experiments, and we were going to go for a hike, but the weather was bad, so I promised we would go this week," Elliott said.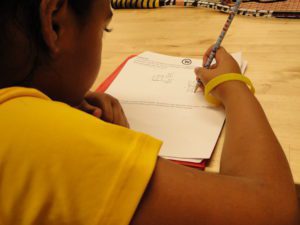 Most importantly, though, the kids, those who are actually taking part in Squash on Track appreciate it. "I like that we do specific exercises," said Yamilet, the fourth grader from EPACS.
In its first ten months, Squash on Track's enrollment has doubled in size— from five to ten children— and they hope to add five or six by the beginning of next school year.
"I think we will probably max out at around 25 kids," said Elliot, "As acting program director, I want to be able to know every kid's name, I want to know every kid's parents' names, and if it starts getting much bigger than that, we're not going to have that close-knit community that we want."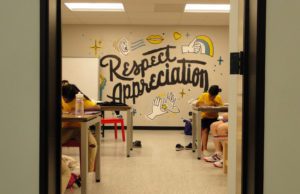 "My interest is not whether the kids are any good or not," said Elliott, on what his priorities for the future of the program are. "My interests lie in whether the kids learn core values, in part from the game, and in part from each other, and, hopefully, become better people because of it."