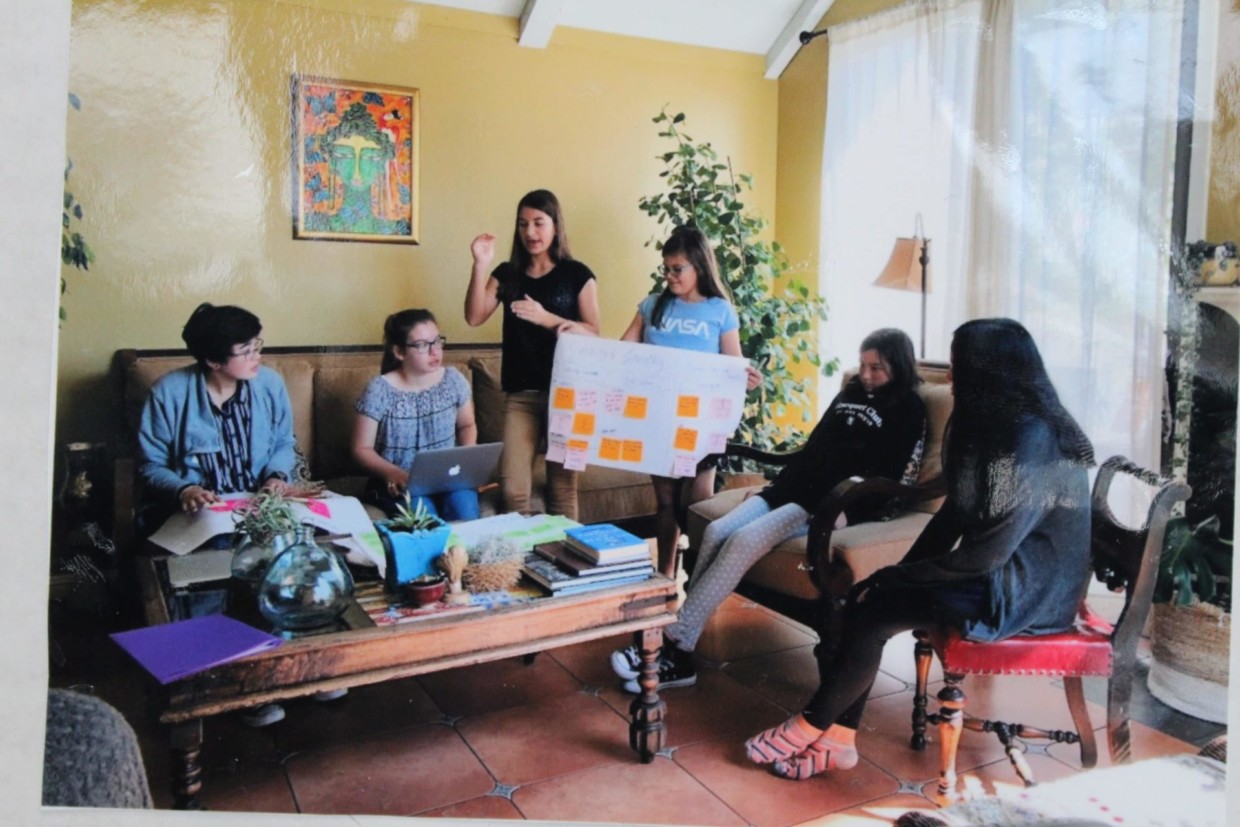 On January 19, Ladies of Engineering Design (LED), an all-girls neighborhood robotics team, competed in the Norcal First Tech Challenge (FTC) 2019 competition at Wilcox High School. LED was awarded the "Motivate" award, which is given to the team who most effectively promotes robotics in their community. LED advocates for breaking stereotypes by representing more women in Science, Technology, Engineering, and Mathematics (STEM) fields. LED has been a team for about two years now, and they compete and teach robotics at middle and elementary schools.
The team passed rounds one and two of the competition, and they climbed to rank #16 by the second to third round. Each team competed in a total of five rounds, and to collect points, robots had to collect as many "minerals" — small white whiffle balls and yellow blocks — as possible.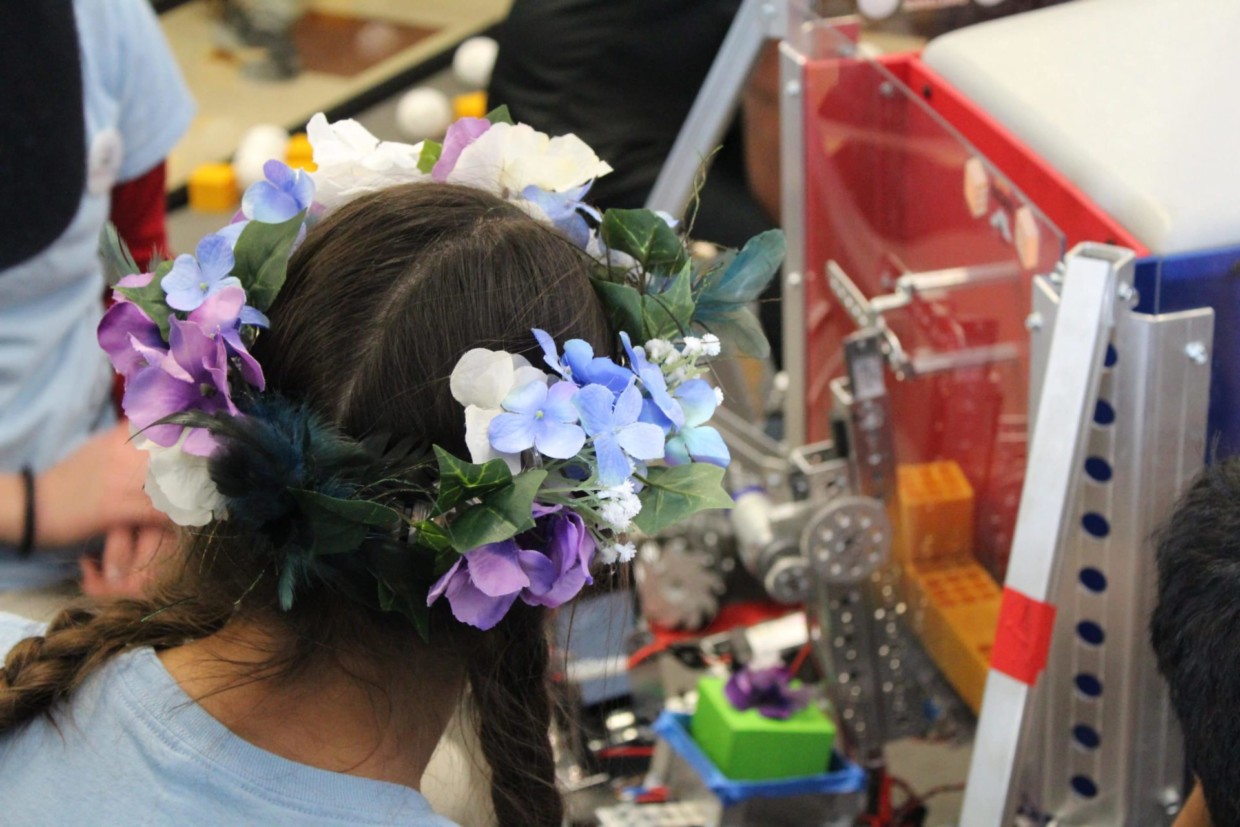 Each team set up a poster which introduced the team members and explained their process to make the robots. LED is a relatively small team, with nine members, while larger teams include up to twenty members to create a robot. The team includes M-A students, but some are from Monta Vista, and others are in 7th or 8th grade.
Before the rounds began, the robots were suspended by hooks that the team made to keep the robot at a certain height. Judges inspected the robots before the qualifying rounds started, to make sure the rounds could go smoothly. During each round, a different group of three team members controlled the robot. The same trio from the previous rounds could not participate in the next rounds.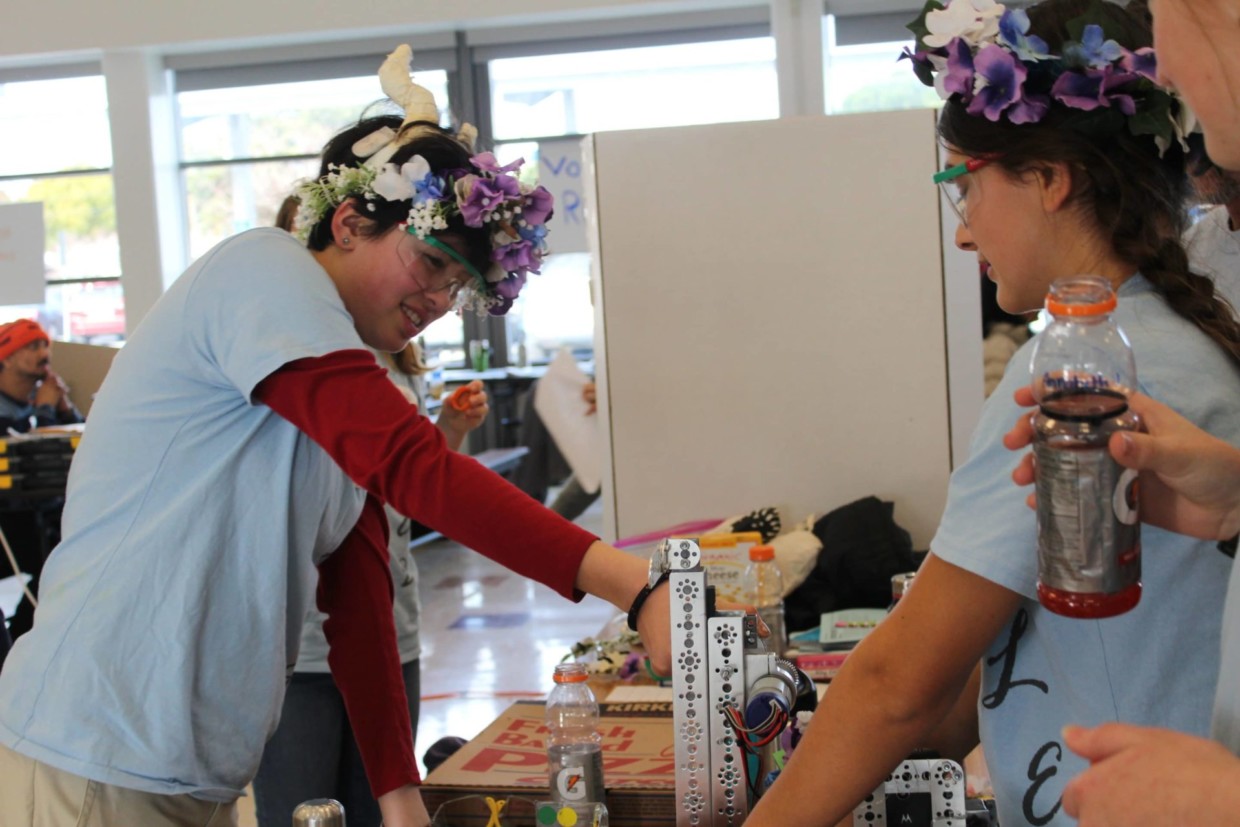 By the end of the smaller rounds, four final teams with the highest number of points are chosen to choose other "alliance" teams to aid them during the semi-finals or finals. Even though LED did not make it to the top four, they are still happy with the #14 rank they earned. "All of the new experiences, learning about STEM, and contributing to something I really enjoy (are all aspects of why I started to enjoy robotics)." Ally Chu said as the competition ended.
Sophie McCreary shared, "If anyone is interested, they're welcomed to contact us at [email protected]. There are also other teams in the community that they could join as well. We've also got an Instagram. Follow us @ftc12804led."