Given the relatively tumultuous political environment, many students wonder how they can voice their opinions in a respectful way while still working to influence those around them. "Political efficacy" is a term relating to one's ability to accurately defend or advocate for their position on a particular political or policy issue. Citizens should be willing and motivated to voice their beliefs regardless of what side of the political spectrum they fall on. There are three main ways to determine one's level of political efficacy, and they are:
1. Willingness and ability to influence others (friends, family, etc.) regarding political and policy issues
Education is the key to making sure all opinions are relayed in a meaningful and knowledgeable way. When forming a persuasive argument, it is most important to make sure that it addresses the opposing side's beliefs. According to Emily Jashinsky, a political activist and spokeswoman for the Young America's Foundation, one should "read, read, read" in order to better understand the other side. During one of Jashinsky's presentations to a group of high school students, she stated that she "read [Gloria Steinem] and [Phyllis] Schlafly" and allowed their words to lead her to develop her argument.
Seek out legitimate news organizations to get your information from, as people will respect your opinions more if they see them coming from a factual base. For example, instead of scrolling through Buzzfeed or Snapchat Stories for information, check out AP MOBILE or The New York Times, as they provide breaking news reports for most major events and decisions coming out of Washington DC.
In addition to this, it is crucial that you ensure your support of any group is intersectional. Intersectionality is the understanding that often even in a minority group, there are still groups that hold more privilege within this minority. For example, many of the signs from the Women's March were trans-exclusive, as they likened womanhood to having a uterus. When you advocate for a group, make sure you have educated yourself on all the various intersections of the movement, so you can be a better ally overall.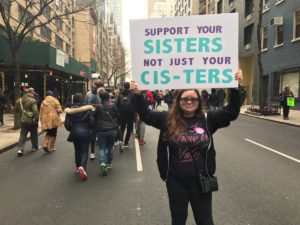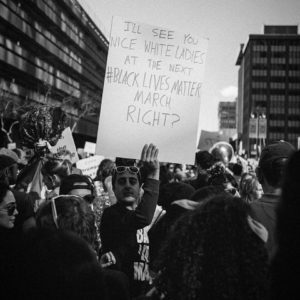 2. Willingness to voice your ideas to policy and decision-makers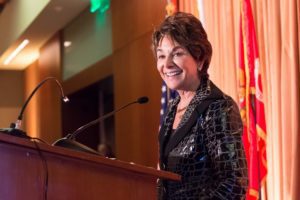 While it may seem that your wishes are not always heard by the federal government, it is in fact relatively easy to provide your personalized insight to your representatives. Every call, email, and letter are heard or read by elected official's staffers and are often flagged so the representative can read it as well. Senators like Dianne Feinstein often pull up constituents' letters on the Senate floor in order to convince her fellow representatives to vote a certain way on a bill.
Messages to representatives do not have to focus solely on bills either. According to Representative Anna Eshoo's aid, Matthew McMurray, there are staffers working to answer constituent questions and clarifications. If you don't know where your representative stands on a particular issue, don't feel hesitant to reach out and ask. Representatives want your future vote and are more than willing to make sure that you feel heard.
If you want to get in contact with your representatives, but you don't know where to start, text your zip code to (520) 220-2223, and an automated service will send you the phone numbers and emails of your representatives.
Below are links to call scripts if you want to contact them about Planned Parenthood, the Affordable Care Act, or the Dakota Access Pipeline. While a phone call is the most effective way to get your complaints to your representative's office, emailing and letter writing are equally valid options if you do not have the time to sit down and call.
http://www.ibtimes.com/how-save-health-care-call-your-representatives-attend-rallies-protest-possible-2474488
https://www.istandwithpp.org/call
https://anthrophonebank.wordpress.com/support-nodapl/
3. Willingness to engage in discussion and debate in public forums
Whether you're planning on speaking in front of a school-wide audience or a Socratic seminar in class, the ability to discuss policy in front of others is necessary in order to develop political efficacy. The best way to confirm your own beliefs is to have conversations with people who have differing opinions. This is also the best way to convince others to take your position on an issue.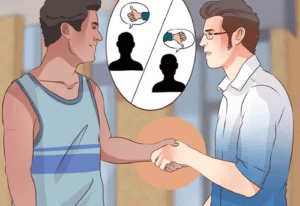 While debates are often deeply personal, it is important to remember that at the end of the day not everyone will agree with you. However, it is important to never be afraid to speak your mind and advocate for your position, even if you are in the minority. The only way to find common ground with others is through conversations, and often by allowing yourself to sit back and listen to the other side you will further confirm or change your beliefs.