On Friday, March 17th, Jazz Band III, and Jazz Band II, and Concert Band played in the WorldStrides Heritage Festival in Anaheim, a nationwide competition featuring 1,600 students from 13 states. M-A's bands triumphed in their categories, winning one gold and two silver awards in their respective divisions. M-A Band Director Kent Kurrus said, "Jazz Band III tied for first place in their division with another school, and Concert Band took second place overall in their division, which they have never done before. Jazz Band II got their highest scores ever at a festival; they were only five points shy of a gold medal, but took second place overall."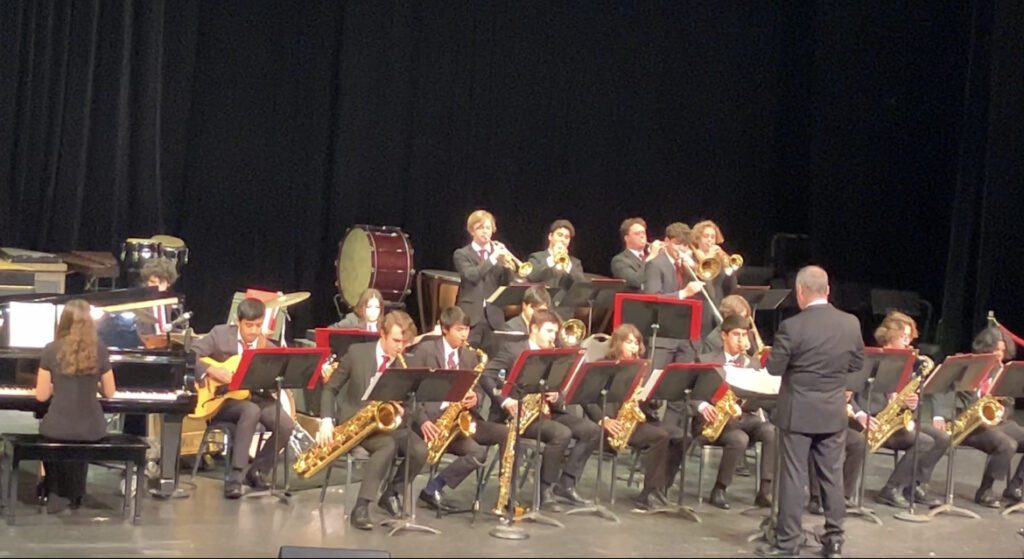 Jazz Band II started off M-A's performance with "Jumpin' Jack Jive," "Someone to Watch Over Me," and "Trofeo de Bolos." Sophomore Sophia Jobst, a tenor saxophone player, said her favorite piece was "Trofeo de Bolos," a jazzy Latin chart with an upbeat melody. She said, "It was the one we were the most worried about, but I think that we all played it really well. A lot of our playing was really tight and better than we thought it would be."
Soon after, Jazz Band III took the stage, performing "Sweet Georgia Brown," "Prelude to a Kiss," and "Armageddon.
"'Armageddon' is an unpublished piece and still in manuscript form, so we had to type up parts of it," said sophomore Joshua Pfistner, a trombone player.
In fact, Kurrus said, "I think I have the only copy of 'Armageddon.' It was in my library at Olympic College, where I taught for 12 years."
Despite being unpublished, "Armageddon" was a fan favorite. Jobst said, "There were separate solo pieces for a lot of our friends, so it was cool to listen to. It also had good dynamics and contrast— they would go more melodic in piano, then just be really loud and more 'swing,' and then play more in a ballad style."
Senior Datis Hoghooghi, a trumpet player, agreed, saying, "Among the pieces we played, I liked 'Armageddon' the best because it was very unique and fun to play. I really enjoyed how there's a lot of musical contrast in that piece."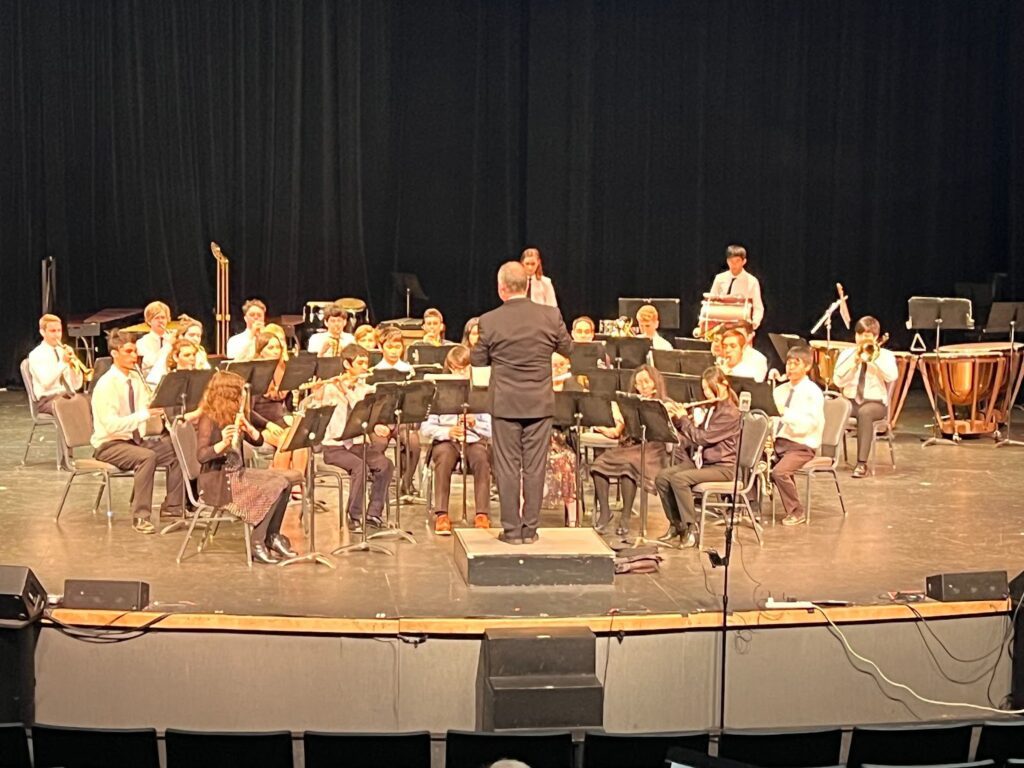 Concert Band ended M-A's performance with "Encanto," "Celtic Ritual," and the first movement of Robert Jager's Third Suite, "March." Sophomore Silvana Schmidt, a clarinet player, said that her favorite was "Celtic Ritual," a dramatic piece reminiscent of a medieval folk song. "It had a lot of interesting aspects. There was a flute solo that sounded like wind, and all the instruments were playing their own individual parts that added to the vibe of the piece," she said.
Freshman Adam Erlebacher, Concert Band's bassoonist, agreed, saying, "It was the most intricate piece and it sounded the best. The whole thing was pretty enjoyable."
Kurrus praised Concert Band for their amazing performance. "In 13 years at M-A, there are two times where I really thought that Concert Band was the best I've ever heard, and this was one of them. Overall, this was one of those trips where I didn't think any of the groups could have done better given the preparation done."
The next morning, students woke up early for an exciting outing at Disneyland. They rode adrenaline-boosting attractions, ate Disney-themed foods, and explored the giant park. Many said that spending a day at Disneyland was one of the best experiences on the trip. "I went on maybe nine different rides. My favorite one was probably Space Mountain," said freshman Dylan Dodge.
Schmidt said, "The best part of the trip was going to Disneyland and actually having more time to spend with the people in the band. During the school year, you're with them, but you don't really spend as much time with them in class. It was just a nice break from school."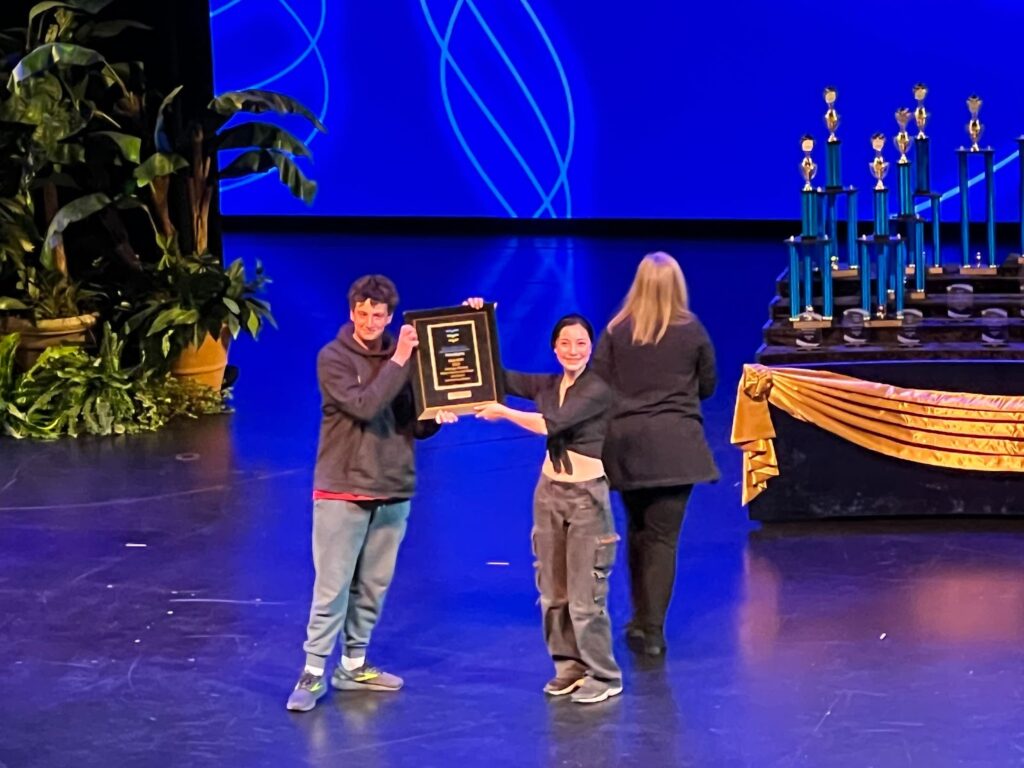 Hoghooghi agreed, "The trip was really nice because I just hung out with my friends outside of school. We were goofing around the whole time."
They ended their night at the Hyperion Theatre in California Adventures for the awards ceremony. 
Congratulations to these musical Bears for their amazing performances and achievements!