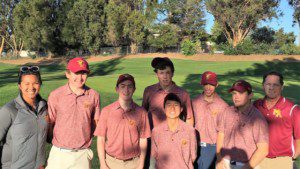 As the school year comes to a close, the boys' golf team has ended the season in noteworthy fashion. The Bears finished with a record of 12-0, claiming the Peninsula Athletic League (PAL) title. The team was led by sophomore Jonathan Dicks, senior Bryce Sevy, and junior Bill Kirkpatrick, who finished with the overall rankings of second, third, and fifth, respectively. Other high ranking M-A players included freshman Jackson Lee in sixth, junior Leo Tuchman in seventh, and senior Maxwell Heller in eighth.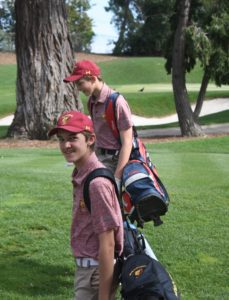 The team, coached by Jennifer Taylor and Dean Wilkins, swung its way to a second straight undefeated season. The Bears finished right ahead of Carlmont, who took second place with a 9-3 record. The team battled through injuries throughout the season, with star player Dicks missing five matches with back problems, Heller missing multiple matches with a wrist issue, and Sevy suffering through knee issues throughout the season. Despite the setbacks, the Bears still came out on top in each of their matches this season.
With Dicks and Kirkpatrick, as well as many others, returning to the team next year, the future of the golf team will be filled with even more success.