photo illustration by Celine Chien
photos courtesy of Jeff Chapman, Bob Dahlberg, Noah Eisner, Patrick Lam, and Troy Atkinson
When asked how she found out about M-A girls volleyball tryouts, senior and former volleyball player Calista Schmidt replied, "It's just an 'if you know, you know' kind of thing."
M-A's student body comes from a variety of socioeconomic and racial backgrounds. Our athletics program is highly accomplished, serves almost half of our school population, and deserves recognition for these successes. However, too many of our teams are largely composed of more-affluent students. Some teams—though not all—have a pipeline of players from expensive, private clubs, making sports more exclusive at a school too often divided by neighborhood. Student-athletes on club teams are lucky to have these opportunities to nurture their passion. However, not all students have access to such costly programs.
Private clubs, which can range from $1,000 to $7,300 each season, develop players' skills and prepare them for school seasons, giving them a significant advantage.
It's natural for teams to favor club athletes due to their additional training. However, without proactive outreach to non-club students and providing additional resources to expand teams, we risk perpetuating a system that excludes many of the students who have the most to gain.
When information about how to join M-A teams is primarily distributed through these clubs and through word of mouth, it becomes harder to offer M-A's rich athletic opportunities to a wider variety of students. The primary goal of a public school's athletic program should be to provide opportunities for students who don't currently have them. To that end, we should more clearly publish tryout and pre-season conditioning information and provide medical clearance for students who need it. With more direct district funding, we should also expand teams to increase the participation of non-club athletes.
---
One of M-A's current methods for distributing tryouts information is through email lists formed after students submit clearance packets through SportsNet. These packets require a professional physical exam that confirms students' ability to play. However, students are only added onto email lists after submitting their clearance packet and physical exam.
Some students have a difficult time completing their clearance packets before their sport's tryouts; students interviewed across five sports said they only completed their packet after tryouts, once they were already on the team, which would have been impossible if they had only been informed once on the email list. Some cannot easily schedule a physical exam, and others are simply unaware that they need to be cleared to participate.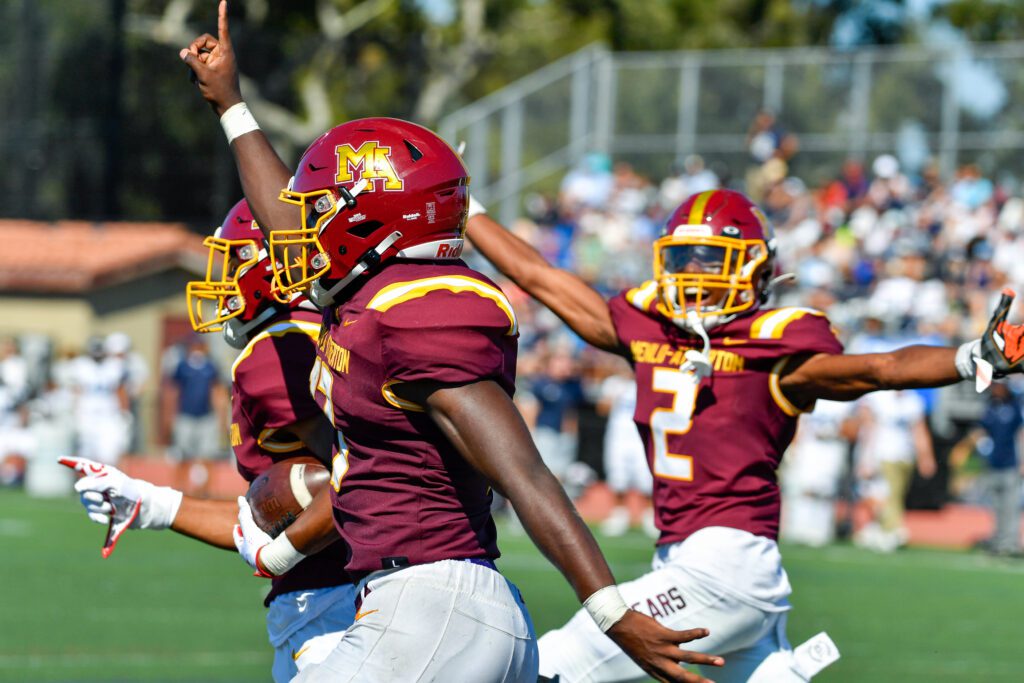 M-A's other means of outreach is through assemblies. M-A Athletics Director and boys varsity lacrosse coach Steven Kryger said, "Admin has grade-level assemblies to make sure that freshmen understand the tryouts for all the different seasons."
Out of 75 athletes interviewed, 46 found out about tryouts by word of mouth; 16 found out from their club coaches; nine found out through the M-A Athletics website; three found out through Instagram; and two through M-A Today!. In other words, despite the SportsNet system and freshman assemblies, most tryouts information is distributed through word of mouth and clubs. As a result, our rosters remain composed of students from the same communities.
Additionally, in some of M-A's sports programs, coaches also head a club team.
Junior Vaughn Freiermuth, who plays on the boys varsity water polo team, said, "I learned about tryouts for water polo because the M-A coach is also my club coach, so I always have communication with him." 15 out of 18 boys varsity water polo players play for Mid-Pen or the Stanford Water Polo Club.
Sophomore Dominic Auer, who plays for the boys JV basketball team, heard about school basketball tryouts from his club coach at Sonics, who is also M-A's JV coach. "I'd say half the team played Sonics last year and the rest was scattered," he said. "I think in the past M-A has definitely fed through the Sonics team."
M-A's previous baseball coach worked for Diamond Baseball Academy, but sophomore Angelo Marin-Revolorio, who plays on the junior varsity (JV) baseball team, didn't play for Diamond. "Last year, about 90% of the team knew the M-A coach because they played for Diamond," he said.
Private clubs, which can range from $1,000 to $7,300 each season, develop players' skills and prepare them for school seasons, giving them a significant advantage.
On the dance team, almost every member attends Captivating Dance by Nona. Junior and varsity Dance Officer Alice Ingelsson said, "The coach for the studio [Nona's] is also the coach for the M-A dance team. So my studio and the M-A dance team have kind of been connected. I've always known about the M-A dance team since I started dancing at Nona's."
Further, multiple teams have pre-season conditioning requirements that students may not know about if they aren't already involved in the team or a club. Information for these requirements may be hard to find, as it's not typically posted on the athletics website. On the girls volleyball team, the freshman, JV, and varsity coaches all also coach for Encore. Schmidt said, "Going into my freshman year, I was doing conditioning the whole summer because I had heard about it from my club coach. You basically couldn't make the team if you didn't do the summer conditioning."
If M-A coaches already have an existing pool of athletes—often the ones they are also coaching on club teams, or who were on the team last year—they may have less incentive to advertise tryouts and preseason requirements.
On the M-A Athletics website, tryouts information is only published occasionally, if at all. Only a handful of teams post tryouts information on their individual pages. The most recent tryouts information we could find was posted in January of 2022. The one before that, January 2020.
One way teams advertise is through M-A Today!. However, these announcements are rarely frequent nor consistent. M-A Today! Broadcasting records show that, since 2020, more than half our sports teams submitted two or fewer announcements. On the other hand, larger teams with less competitive tryouts, like badminton, swimming, and track, had four to five announcements. Smaller teams who are seeking more players, like girls basketball and wrestling, were on the top of the list, with five and seven announcements respectively. Some sports made no announcements at all.
Beyond just keeping athletes "in the loop," club and school coach overlap allows club athletes to build relationships with their coaches and familiarize themselves with the team's playing style, which some students feel gives them an advantage at tryouts.
Marin-Revolorio said, "It's harder to make the team if you don't play club, just because coaches don't really know how you play."
Auer said, "I still tried out like everyone else, but I think knowing the coach and the coach knowing me definitely gave me a couple of advantages. I knew what type of coach he was, and I was more familiar with the drills that he ran, so it was easier for me to pick up on stuff that we were doing. Just having that connection with him and knowing him from a different team kind of meant that he already knew what type of player I was."
An anonymous parent of an M-A alum who was a serious, long-time dancer said, "My daughter was interested in joining the dance team. It was very difficult to find any information about where you try out or how it works. She did end up trying out, but when she did it was very evident that the majority of people trying out had already had a routine. She did the best she could with the knowledge she had and she didn't make it. Her not being on the predominant club was definitely a reason why she didn't make it onto the team because she didn't have the same tryout routine."
It's understandable for athletes to seek out opportunities to practice and bond with their coach. However, student-athletes should not feel pressured to join clubs in order to build this relationship.
The unintentional consequence of this club and school overlap is that non-club athletes may feel like they don't belong on the school team either. Even once on the team, many feel compelled to join the predominant club.
Ingelsson said, "I knew probably ¾ of the dance team before joining. A lot of the people that I danced with outside of school [at Nona's] were already on the dance team. If people on the M-A dance team aren't already dancing at [Nona's], most people will start dancing there because our coach works for both the studio and the dance team."
"Her not being on the predominant club was definitely a reason why she didn't make it onto the team."
This year, the new head baseball coach works for Hit Club rather than Diamond. Sophomore and JV baseball player Mateo Cuellar-Koh said, "I definitely think more people from M-A are joining [Hit Club] than they otherwise would."
The anonymous parent's experience with their first daughter led the parent to sign up their second daughter, who also is a dancer, for Nona's Studio. They said, "I saw the issue and tried to be proactive and tried to get her into the predominant club that seems to funnel into the team. She went once or twice but decided to stop because everyone was super tight [knit] and were not particularly welcoming to her as an older dancer with less experience. It was also a lot more expensive than other dance schools."
The close connection between private clubs and some M-A teams disadvantages students of lower socioeconomic status. According to an article by The New York Times, private youth sports have become a multibillion-dollar industry, and "70 percent of children from families with incomes above about $105,000…participated in sports in 2020. But participation was around 51 percent for families in a middle-income range and just 31 percent for families at or below the poverty line."
The insider culture of some clubs likely discourages students who cannot afford or do not play on club teams from playing M-A sports. Though M-A has recently detracked some courses, most students still remain divided by feeder school and socioeconomics in many of their classes. Sports should be different. Common barriers that divide students in academics, such as language differences and middle school course offerings, don't matter in athletics. Regardless of which middle school a student comes from or if they're a club athlete or not, if they want to kick a soccer ball, jump hurdles, or shoot a basketball—and are willing to take on a substantial time commitment—they should be able to join that team at a public school.
---
The primary goal of our athletic programs should not be to cultivate small teams of elite athletes but to make our sports accessible to as many students as possible. Club athletes are fortunate to play on elite teams that are committed to honing their skills. If we allow M-A sports to be an extension of that private system, we disadvantage students who may not have the means to access the same high-level training but would dedicate themselves to M-A's team. It's our job to provide sports opportunities for those who want and deserve them but cannot pay for them elsewhere.
Academically, M-A does not work to funnel a small group of students into elite universities but tries to uplift every student from every background—our sports program should do the same. Just as each student has a right to an academic education, they also have a right to the benefits that come with sports.
It's our job to provide sports opportunities for those who want and deserve them but cannot pay for them elsewhere.
Additionally, sports are oftentimes one of the only ways that schools can expose students to people from different backgrounds.
Boys JV soccer player and sophomore Gabriel Hermosillo said, "Through playing soccer, I met more white people and brought them into my social circle."
Chris Saunders, the head coach for M-A's varsity football team, one of the most diverse teams on campus, explained, "Our racial, ethnic, and socioeconomic diversity is key to our identity as a program. We understand that we are coming from every corner of the District. We have a very shared identity as football players and football team, and I think, in a lot of ways, the glue that binds us is that shared identity." The football program prioritizes this commitment by ensuring that everyone who tries out and shows up to practice gets placed on a team, even if it's not varsity.
Estelle Legrand, a sophomore on the cheer team, said, "I'd say the cheer team is very diverse. I didn't really know any of the people who were on the team, so it was definitely a great way to meet new people and talk to people who I normally wouldn't have. Most of the people on the team I didn't even know went to M-A. I got to meet a lot of new people I wouldn't have talked to otherwise and become friends." The cheer team is a no-cut sport, which allows those who have little to no dance or cheer experience to still have the opportunity to participate.
M-A's elite athletes are not damaged by increased diversity of experience on their teams—in fact, they benefit from forming relationships with students they might not have otherwise met.
And while some may argue that we deprive a handful of athletes of the opportunity to compete at an elite level that could propel them into collegiate sports, practically all athletes who currently do so through club teams can continue to pursue that competitive journey while also reaping the social benefits of high school sports.
Kryger pointed to M-A alum Jeremy Koren. Koren, who is now a Division 1 athlete at Lafayette College, played on some of the best club lacrosse teams in the country. Despite his athletic excellence, however, Kryger explained, "His favorite team to play on was with the M-A kids. A lot of his teammates never played until they got to high school."
"We're not the powerhouse of St. Ignatius or Sacred Heart. But he would never have gone to those schools because of the experience he got playing with his friends and having all that camaraderie," Kryger continued.
---
Sports offer social benefits and a myriad of mental health benefits, and incentivize students to improve their academic performance. M-A's football team serves as a great example of this, with its tutoring programs and Thursday-night team dinners. The team's pregame dinners build community and team morale, giving the players an opportunity to relax with each other before games.
Sophomore and varsity football player Devin Hyde said, "When I came to M-A, I made a lot of new friends and learned a lot of new faces just from being on the football team because of how extensive it is, and how many people are in it."
With the tutoring program, students who may care less about academics but love their sport are motivated to maintain their grades in order to continue playing. "The program has tried to shift towards reinforcing the student-athlete idea where the student comes first," Hyde said.
Many students miss out on these unique benefits when club players fill up M-A rosters. Limited outreach from our sports teams fails to counteract the funneling teams receive from nearby clubs. M-A athletics are restricted by CIF rules that limit its ability to advertise their programs to pre-high school students. On the other hand, club athletes often know their coach and the program's expectations before they ever set foot on campus.
The football team's outreach should be a model for all other extracurriculars. Their support system and outreach explain the team's diverse composition. They not only place public banners and flyers in the surrounding neighborhoods but also host Youth Football Days, which are free public events held with the M-A Pop Warner Vikings, a non-profit pre-high school football club. Students from nearby middle schools attend, and M-A's football players also help coach the event, giving kids an opportunity to bond with high school players and learn about the program.
Additionally, the football team helps students complete their clearance packets by inviting doctors to campus to clear roughly 50 students who need a physical. This eliminates an obstacle for getting onto the team: those who cannot get a physical from a doctor for financial or transportation reasons can simply get one at M-A. Even so, these physicals can only help athletes who already knew about the team's schedule and tryouts. This service shows that, in order to increase a program's diversity, you cannot rely on an email system that you enter once you have had a doctor's appointment.
This year, the girls basketball program held a free grade-school clinic for middle-school students interested in joining the M-A team. Around sixty middle-school students participated in the event: they met current M-A players, learned more about the program, and learned about future tryout dates.
The wrestling team, which advertised on M-A Today! more than any other sport, has conducted demonstrations in P.E. classes to advertise its program to freshman students. In the past, the boys lacrosse team has partnered with the 49ers Academy to have demonstrations in local middle schools in East Palo Alto. It also has one of the highest numbers of announcements on M-A Today!
Our district should expand funding to reflect that athletics are an essential part of many students' experiences and should be accessible to all of them.
It is possible that if we increased our outreach to students and more non-club athletes tried out, the composition of varsity teams would remain similar simply because players who play club often enter high school with more advanced skills. To remedy this, sports should expand their programs wherever possible—whether through increasing the size of their teams or creating new non-varsity teams—to allow talented non-club players to showcase their skills and give less-experienced athletes the ability to grow as athletes and be part of a team.
Expanding teams requires more coaches and resources. According to Athletics Director Paul Snow, M-A has been working hard to create more teams, adding freshman boys and girls soccer, girls wrestling, and the forthcoming girls flag football with district funding. The creation of boys volleyball, however, was only due to M-A's Athletic Boosters, or private fundraising. Accessibility to sports should not depend on private donations, so our district should continue to expand funding to reflect that athletics are an essential part of many students' experiences.
With almost 60 sports teams, M-A needs a standardized process for distributing information about tryouts and summer conditioning. M-A should require coaches to post this information on the M-A Athletics website and encourage all teams to consistently advertise on M-A Today!.
Many M-A teams are working to involve students from all backgrounds, and we should encourage more teams to follow suit. Effective outreach will vary by sport, but the willingness to try new methods is necessary to extend our programs' reach. M-A's athletics program is an exceptional opportunity for students to connect with one another and find purpose beyond academics. We should build on the program's strong foundation to provide that opportunity to more students of all backgrounds.
Your access to private clubs should not determine your access to public school sports.