This Saturday, M-A's Ayer's Gym hosted the annual "Bear Bash", one of the biggest tournaments of the year, in which 18 California schools sent their wrestling teams in hopes of placing well in the competition and gaining some more experience before Central Coast Section (CCS) playoffs.
From nine in the morning until three in the afternoon, the wrestlers worked tirelessly to earn themselves a spot among the placing competitors. As an individual sport, the wrestling tournament held matches within specific weight classes, rather than simply being between opposing teams. Occasionally, two wrestlers of the same team even faced off. In this particular tournament, there were four simultaneous matches at any given time, all set up on separate mats in the gym. A single wrestling match has three periods, each period two minutes. During this time, both wrestlers attempted to pin their opponent, which would result in an instant victory. In between matches, the wrestlers and spectators were able to purchase concessions, as well as purchase Bear Bash merchandise.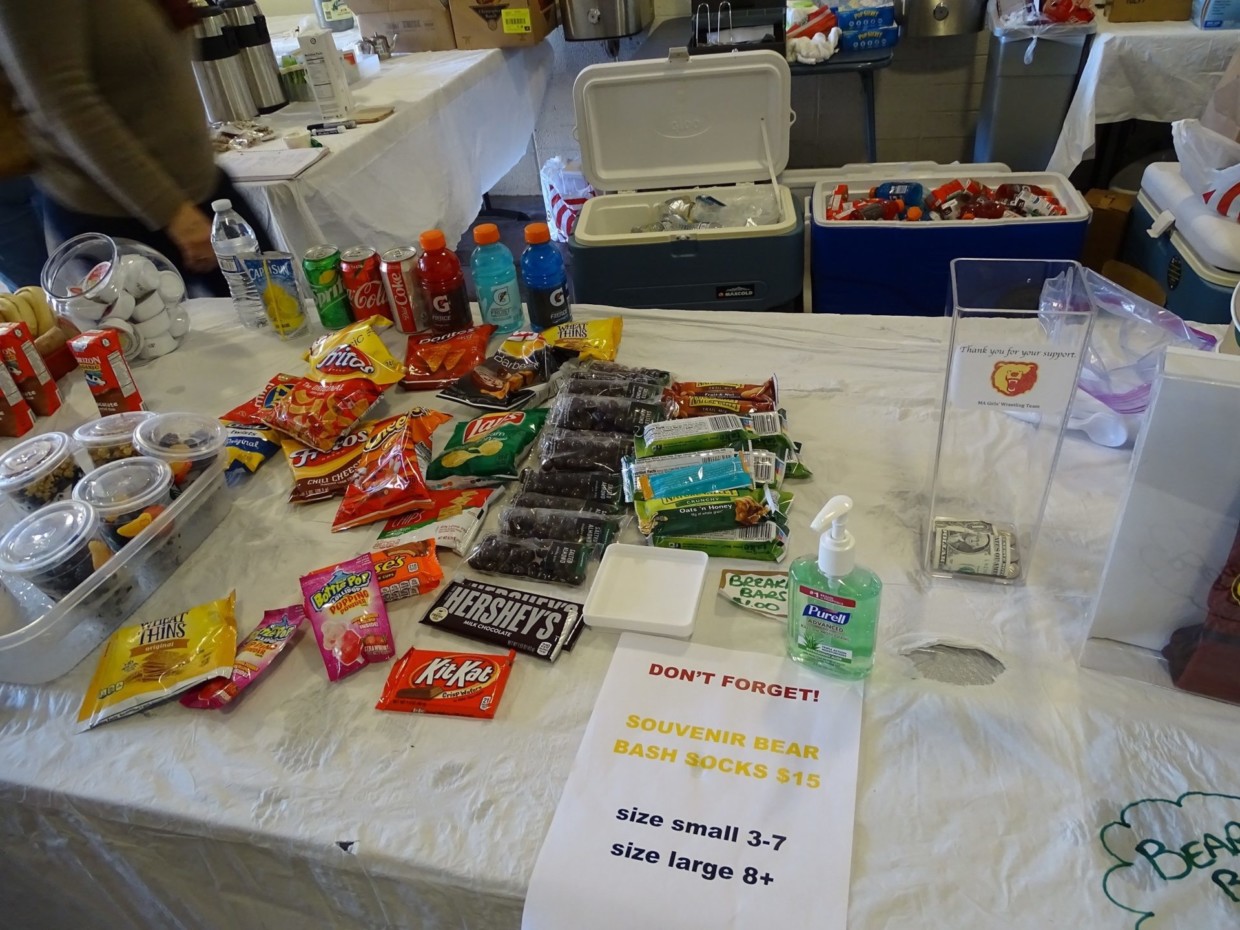 An M-A senior Lauren McDonnell spoke on her experience with wrestling: "I've been wrestling for three years now, this my fourth year. I got into it during my Freshman year when I wasn't really interested in playing soccer anymore… I decided to try wrestling." Mcdonnell also explained the importance of Bear Bash to herself and her teammates: "I think it signifies all of the hard work that we've put in, and also the recruitment efforts, and how our team is so dedicated, whether it comes from the wrestlers, the parents, or the coaches." She continued, "We've spent countless hours trying to put this on, and there are a few parents who will go super over-the-top with it, which makes it phenomenal." McDonnell concluded, "Wrestling is kind of hard because it's an individual sport, but it's also a team sport. The goal of each team is to see their team as a whole do well, whether that's win or lose. It's really just how you learn from your experience, and how you get better."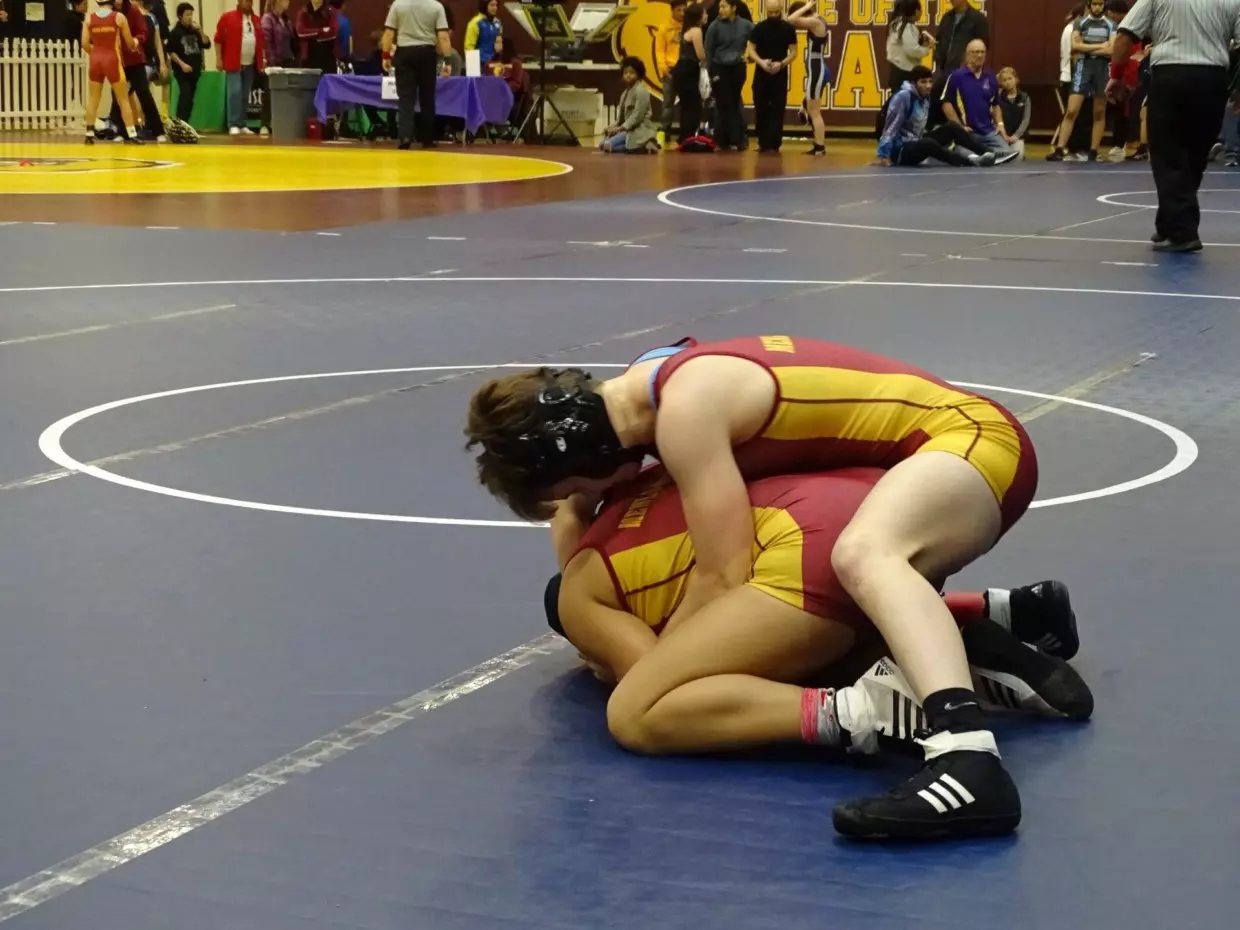 A promising freshman on the team, Izzy Gershfield, offered insight into her personal experience with M-A wrestling. Gershfield said: "I started about a month ago; I love it." She described that she chose to join the team after finding out about it through her close friends in choir, who urged her to join the team. "I thought, 'okay, I'll come to orientation,' so I came, and then I thought 'okay I'll try the first week of practice.' I'm really enjoying it, so I'm sticking with it." Gershfield said, "I think it was really nice to have our first tournament here, especially for the new people, to kind of ease us in instead of going to a completely new place. I hope improve a lot, which I'm sure I will, and that we all try our best."
For their weight classes, the following M-A wrestlers placed: Zoe Zehnder (third), Evelyn Calhoon (first), Paola Ramirez (second), Lauren Fuller (first), Camila Tarazi (third), Anna Smith (first), Lauren McDonnell (first), and Abby Ericson (second). These victories leave M-A's team in a good place for the rest of the season, and the promise of the younger wrestlers sets the team up for success in seasons to come.