All Photo Credit: Amelia Wu/M-A Chronicle, unless otherwise noted.
Editor's note: Some comments have been removed as they did not reflect facts or quotes from students.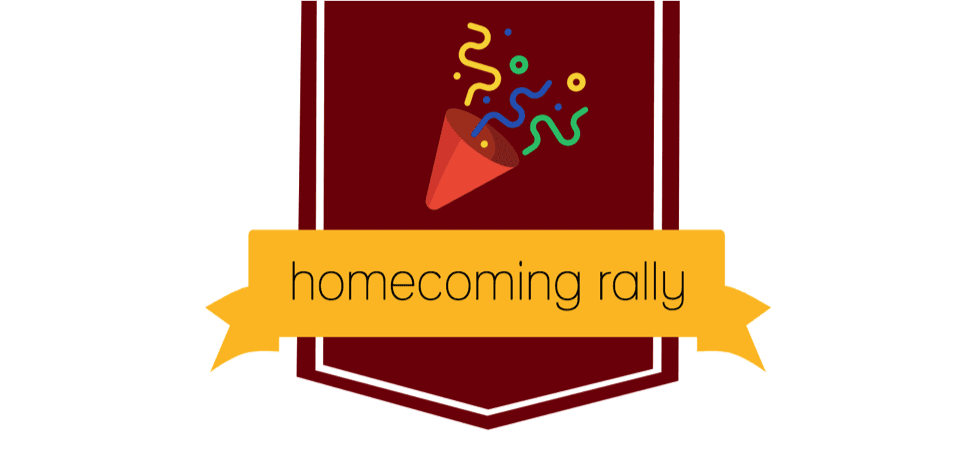 Leadership and pep rallies have long been a symbol of the spirit and excess of American high schools, and have been both criticized and praised for the values they promote. However, M-A leadership has been doing their best to promote inclusivity and participation. Homecoming traditions have been changing, and those who attended this year noticed deviations from the standard, cookie-cutter rallies the school has hosted in the past.
The one constant? Condom balloons.
Watch the highlight video below!
In a pre-rally survey, 73% of participants said they were planning on attending, with 27% not attending or not sure. For weeks, students have been planning ways of skipping the rally, from going to the nurse's office to hiding out in a teacher's classroom.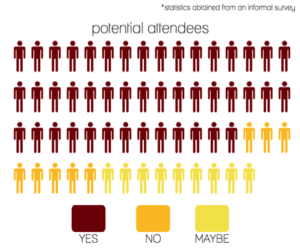 Reasons for not attending ranged from disinterest, to prior engagements, to personal reasons.
An anonymous senior said, "I really don't like [rallies] because they're super overwhelming and cause my anxiety to skyrocket. The last time I went to a rally I was escorted out because I had a panic attack."
Speaking on behalf of a percentage of the non-attendees, junior Claire Lange-McPherson said that the rally meant "[too] much noise [and] unnecessary yelling." For her, the "only positive is the occasional condom balloons."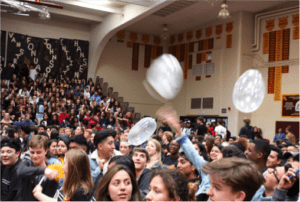 Seniors Joelle Swarner, Serena Gertner, and junior Maddy Gill led the National Anthem, singing bravely through microphone malfunctions and talking students.
Rally MCs Timmy Berthier and James Beckwith hyped up the crowd, setting a high-energy mood for the rest of the event.
Cheer team and dance team performed one after another, flipping, leaping, catching, hair-whipping, and smiling to the crowd.
The "M-A YOU KNOW" chant and grade callout descended into simply booing the freshman class of 2022. Still counts as school spirit, right?
A victorious pool noodle joust between the M-A Bear (played by junior Mariah Grover) and the Menlo Knight (played by senior Thomas Sullivan) foreshadowed the humiliating defeat of the Knights later that evening. Good night, Knights.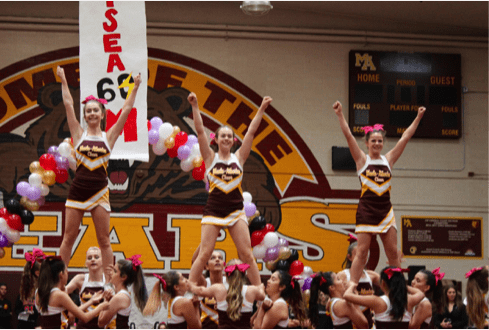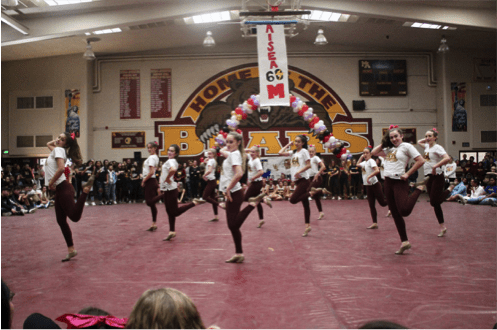 Students banded together to create Dance Club and Arline's Dance Crew; during a Club Rush interview, one of Dance Club's founders said, "We're trying to have something different: every move, every style, something different. 'Cuz I know there's cheer and all that stuff, but we don't really groove that way. We made [the club] because it's something we love. We made it because it's something we really want to show the school."
Arline's Dance Crew switched up the vibe, as the music switched from dance team's foutées and body rolls to "Milkshake" by Kelis, to the grittier "Abusadamente" by MC Gustta and MC DG.
Berthier and Beckwith announced the homecoming court and leadership crowned the new royalty with sparkling plastic crowns.
The varsity football team stormed the floor, arranging themselves for the traditional haka chant, in preparation for their game against Menlo later that night. Always a crowd favorite, the unified grunting of the team worked its usual magic to elicit screams and cheers of approval from the bleachers.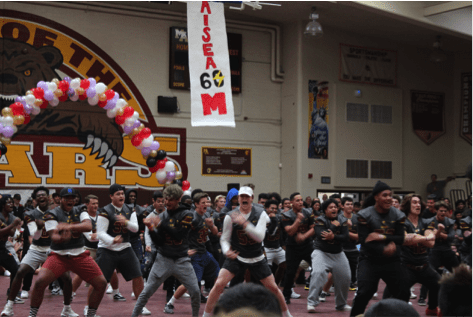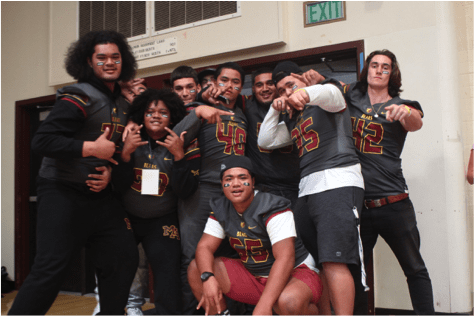 The chant and support from the crowd worked wonders, as the team defeated the Menlo Knights 42-3 later that night at the homecoming game.
Leadership teacher Michael Amoroso and math teacher Tomiko Fronk pulled on rubber horse masks and galloped around the floor in a confusing but amusing segment of the rally.
Along with Arline's Dance Crew, the Poly Club's dance was a new and diverse addition to what we've seen at rallies in the past. Working hard to educate and integrate Poly culture into Menlo-Atherton, four dancers shared traditional steps in hypnotic synchronization.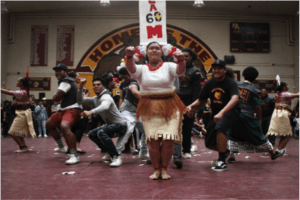 Last but not least, Bear (Mariah Grover) and Knight (Thomas Sullivan) once again faced off in an epic showdown for the ages. Our mascot rode into the gym on a decked-out golf cart, driven by Amoroso and accompanied by our fearless leader, Principal Simone Rick-Kennel. The M-A Bear stormed the Knight's cardboard castle (constructed with thousands of dollars in tuition). Emerging victorious, the M-A Bear rejoined M-A leadership students as the rally drew to a close. But not before students stormed the floor and began an impromptu mini dance party.
In the words of an optimistic and spirited senior, the rally was "lit as hell."
This year's rally was refreshingly updated, combining tried and true classics with new opportunities to truly reflect our motto: "Strength in Diversity." There is no true measure for levels of "lit-ness" or school spirit, but leadership worked hard to ensure that this year's rally seemed to better represent the student body and increase spirit of the present students.