As school comes to an end and the temperature rises, there are many fun local activities to look forward to. With a range of local carnivals, hikes, and beach activities, these recommendations will keep you entertained and busy all summer long.
Some of my favorite outdoor activities include going to San Francisco and taking a walk along Crissy Field near the Golden Gate Bridge. After your hike, you could head to Sausalito and spend the afternoon having lunch and kayaking in the Marina on Schoonmaker Beach.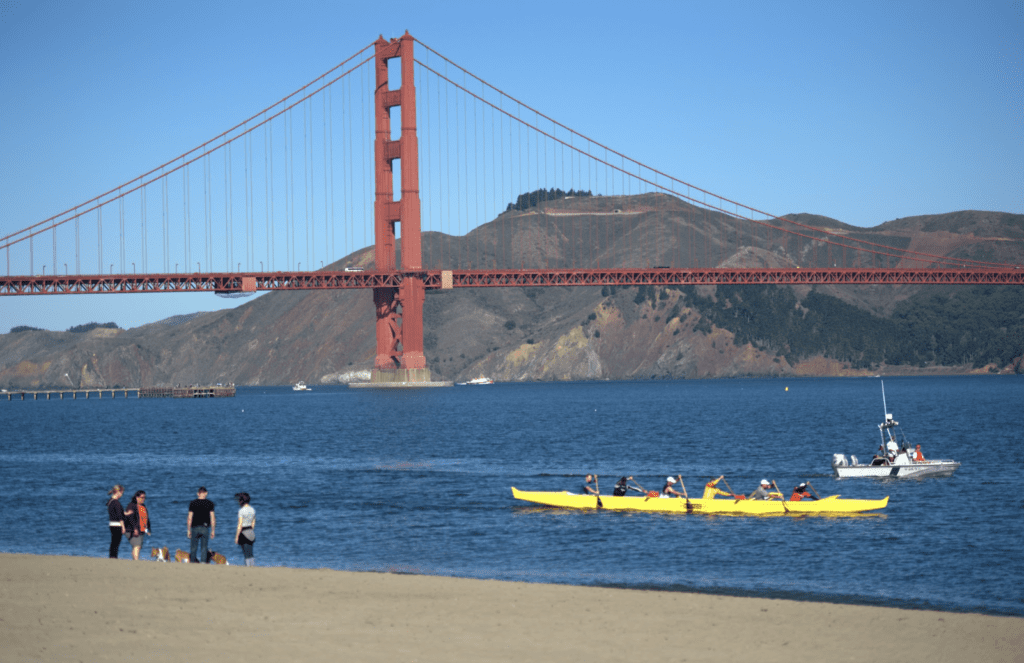 Nearby in Golden Gate Park, from August 11th to 13th, Outside Lands, a popular annual music festival takes place, featuring artists of all genres. A variety of artists will perform, including Lana Del Rey and Kendrick Lamar. It's a great way to celebrate your love of music and sing and dance with friends all day.
You could also head up to Half Moon Bay on a warm afternoon, grab lunch on Main Street, and bring it to the beach. Poplar Beach is a beautiful, dog-friendly beach with a great surf break.
Another nearby beach town is Pacifica, which has plenty of options for food and a variety of beaches. Soul Grind is a popular cafe in the area that offers waffles, avocado toast, pastries, and more. They also have a wide selection of coffee drinks; my personal favorite is their specialty—the Cliffside—which is a latte with caramel and vanilla mixed in. Next door is the famous Taco Bell located right on the beach. Once you order inside, you can go outside and eat on a deck that looks out onto the ocean. You could also bring food down from either spot to Pacifica State Beach, which is in between these restaurants. If you're looking for a good hike in Pacifica, visit the beautiful Gray Whale Cove Trail located right next to the Gray Whale State Beach. Another gorgeous beach with a fabulous hiking trail is Mori Point​​. The water is very clear and a pretty turquoise that makes you feel like you're on a tropical vacation. 
If you want to spend the summertime on fun rides and playing games, there are lots of local amusement parks to go to. The Nativity Carnival takes place near M-A from June 9th to 11th. The carnival, organized by Nativity Catholic School, offers delicious fair food—like fried Oreos—as well as games and rides for all ages, including spinning teacups and the Zipper, with cages that flip upside down. Another exciting fair is the San Mateo County Fair which traditionally runs from June 3rd to 11th. This is a larger fair with a wider selection of rides and games. 
One of my favorite activities is also one of the most convenient. Only 15 minutes away from M-A, you could go to Stanford campus and have a picnic with your friends on the grass in the Stanford Oval or many of the other parks and quads on campus. The campus is gorgeous to walk through, and there are plenty of places to spread out picnic blankets and spend a relaxing afternoon with friends.
There are many local spots to explore and enjoy with your close family and friends this summer!