This story will be published in this year's summer issue of The Mark.
Written and photographed by Abby Ko
Enduring a difficult childhood taught owner Omar Piña resilience and perseverance. Now in a global pandemic, he relies on those characteristics more than ever.
Mama Coco is just one of many Mexican restaurants in Menlo Park. However, it stands out for its intimacy and unique take on Mexican cuisine. After it opened in 2014, with popular dishes such as empanadas, ceviche de pescado, and queso fundido, the business was an instant hit.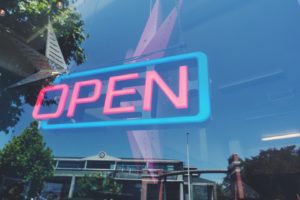 Mr. Piña's hard work began much earlier than when he first opened his restaurant. Born in Culiacán, Mexico, and growing up with six other siblings and a single parent, he had to be industrious. He would go to school in the morning, do his homework, and then start working.
"I had my mom, my six siblings, and me," Mr. Piña said. "But [when] my dad passed away when I was nine years old, my mom had to take care of seven kids by herself. In Mexico you can start to work when you are very little, so I started to work when I was 10 years old. I packaged food for people, and people would give tips to [me]."
In 1996, Mr. Piña's cousin, who had been living in the US for a long time, asked if Piña could come and visit. Mr. Piña was 20 and still in college at the time. When he did end up visiting he loved the weather. After talking about it with his mother, he moved to Palo Alto and started working as a server at restaurants such as Left Bank and Flea Street Cafe. He grew to love what he was doing and ended up serving for eight years in seven different restaurants before starting his own business. 
Piña first thought of opening a restaurant when managers at another restaurant suggested he should. He was skeptical about it at first, but he soon realized that it was a great opportunity. 
"I wanted to open a restaurant where I worked for myself and not someone else," Mr. Piña explained. "I wanted to make the food that we made in Mexico, too. So I wanted to bring that here and show you my experience."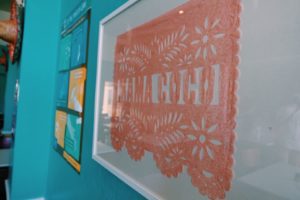 Mr. Piña opened his restaurant, Mama Coco, in 2014.
"I was so happy," he recalls. "I was so proud to do business by myself."
Since then, Mama Coco has been a hit, garnering great reviews from restaurant critics and loyal customers alike.
 One customer wrote that he is a regular at Mama Coco, and chose the restaurant for his anniversary dinner. He said, "You don't find many places in Menlo Park that you can visit for both lunch and an elegant dinner."
Another customer said, "The food was incredibly good and brought a smile to our face during these trying times." They explained that the staff even provided "a personal note letting us know they appreciated our business."
A third yelp review of Mama Coco reads, "I cannot recommend their enchiladas with more enthusiasm. The staff is wonderful, and the owner really cares about the quality of the food and the experience."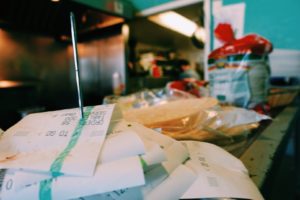 In fact, Mr. Piña has plans to open a second location. "Otherwise, it will start to feel boring, doing the same stuff all of my life… That is why I want to open another one and try to open as many restaurants as I can."
Mr. Piña's success hasn't come without challenges. Menlo Park has become increasingly expensive as rent and employee salaries are becoming more of a worry for him.
"[The employees] make maybe 18-19 dollars an hour, and it's hard to pay 3500 dollars for two bedrooms," he said.
Mama Coco has struggled just like many other local businesses. Mr. Piña remarked that they do very little outdoor dining, and a lot of take-out. He also outlined all of the safety measures they are now taking.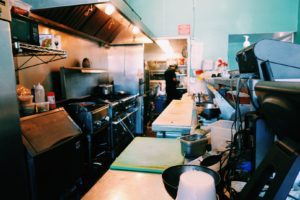 "I want to make sure that our customers are healthy," he said. "We make sure [our employees] are in good condition and we check our temperatures."
Even with these issues, Mr. Piña embodies perseverance. "I know I can do it, it's going to be hard in the beginning, but I know I can do it."