In M-A's second to last musical concert of the year on Tuesday, April 25th, all four music classes gave awe-inspiring performances.
The Jazz II Band started the performance with "Mospy," followed by "Someone to Watch Over Me," "Frim Fram Sauce," "How About You," and lastly, "Trofeo De Bolos."
"The Frim Fram Sauce", starring vocalists Lia Lev and Kealy Bryman, brought some of the strongest applause and laughter of the night with a silly duet about food.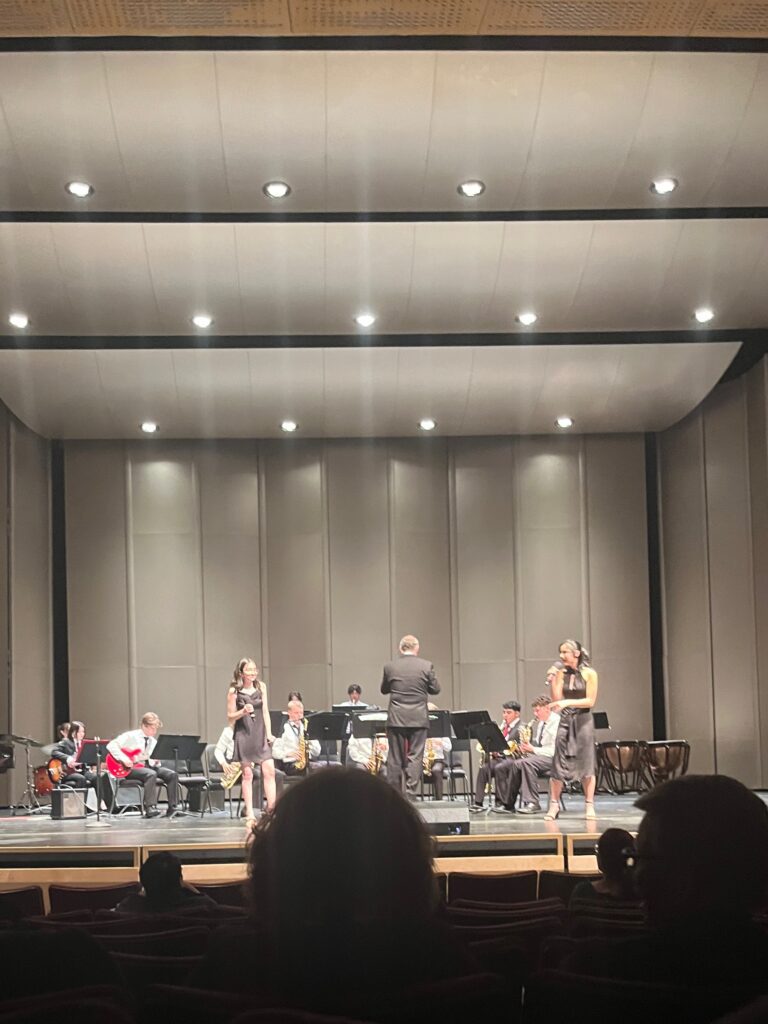 Lia Lev and Kealy Bryman performing "The Frim Fram Sauce"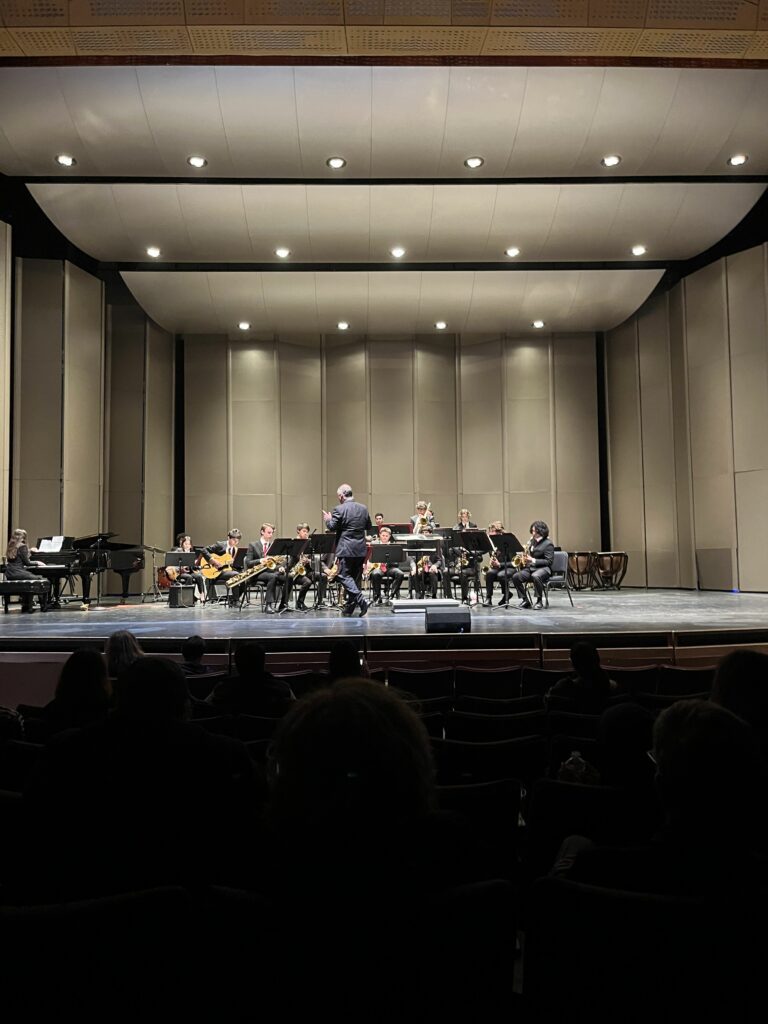 Freshman Emile Freeman, a drummer in Jazz II, said, "My favorite part of playing is the challenge of playing well and being able to show all our hard work at these shows."
Jazz Band III then took the stage with "Sweet Georgia Brown," "Summertime," "Just Friends," "Everyday I Have the Blues," and "Armageddon." "Armageddon" was the most popular among band members. Sophomore Ben Cisco, who plays tenor saxophone in Jazz III, said "everyone has a lot of fun playing "Armageddon" together. I like all the different solos throughout the piece."
Senior Evan Wong who is typically a tenor saxophonist for Jazz III, played the soprano for "Armageddon." He agreed, "'Armageddon' was my favorite of the pieces as I liked playing loud vs soft and switching back and forth. Playing a different instrument and the skills needed for this song was a challenge, but made it more fun".
Wong continued, "I was excited to play because most of the bands sound really good, and it's nice when people are coming back because they like our music and band program."
After a brief intermission, the lights dimmed again, and Concert Band resumed the show with "Bandwagon," "Encanto," and "Celtic Ritual."
Sophomore Emmett Hoffman, who plays baritone saxophone for Concert Band, said, "My favorite piece is 'Encanto' by Robert Smith. I really like the opening when all of the brass plays in unison."
The show concluded with two beautiful pieces by Orchestra, "Finlandia" and "New World."
M-A Music Director Kent Kurris, said, "I didn't worry tonight about any group, which I take as a good sign." Some of Kurris's favorites of the show, he said, were, "'Everyday I Have the Blues,' especially the vocal elements, and Concert Band's 'Bandwagon.'"
Kurris added "my favorite aspect of shows is when everyone on stage has the same intense focus on their performance."
The last concert of the year, and Kurris' last with M-A, is May 23rd, so be sure to mark your calendars!