The next time you drop by downtown Menlo Park to visit stores like Philz Coffee or Kepler's Books, pick up a freshly baked goodie at Little Sky Bakery!
Little Sky Bakery, located off of Oak Grove Avenue next to Philz Coffee, is a small but cozy store that sells a wide variety of warm treats. I love its convenient location, and everytime I'm craving something sweet, I rush out of my seventh period to pick up a snack before the store closes at 4 p.m.
Little Sky Bakery's name stems from owner Tian Mayimen's name. "My husband came up with the name because it's a translation of my Chinese nickname. In Chinese, my name, 'Tian,' means 'sky,' and my nickname, 'TianTian,' means 'little sky,'" explained Mayimen.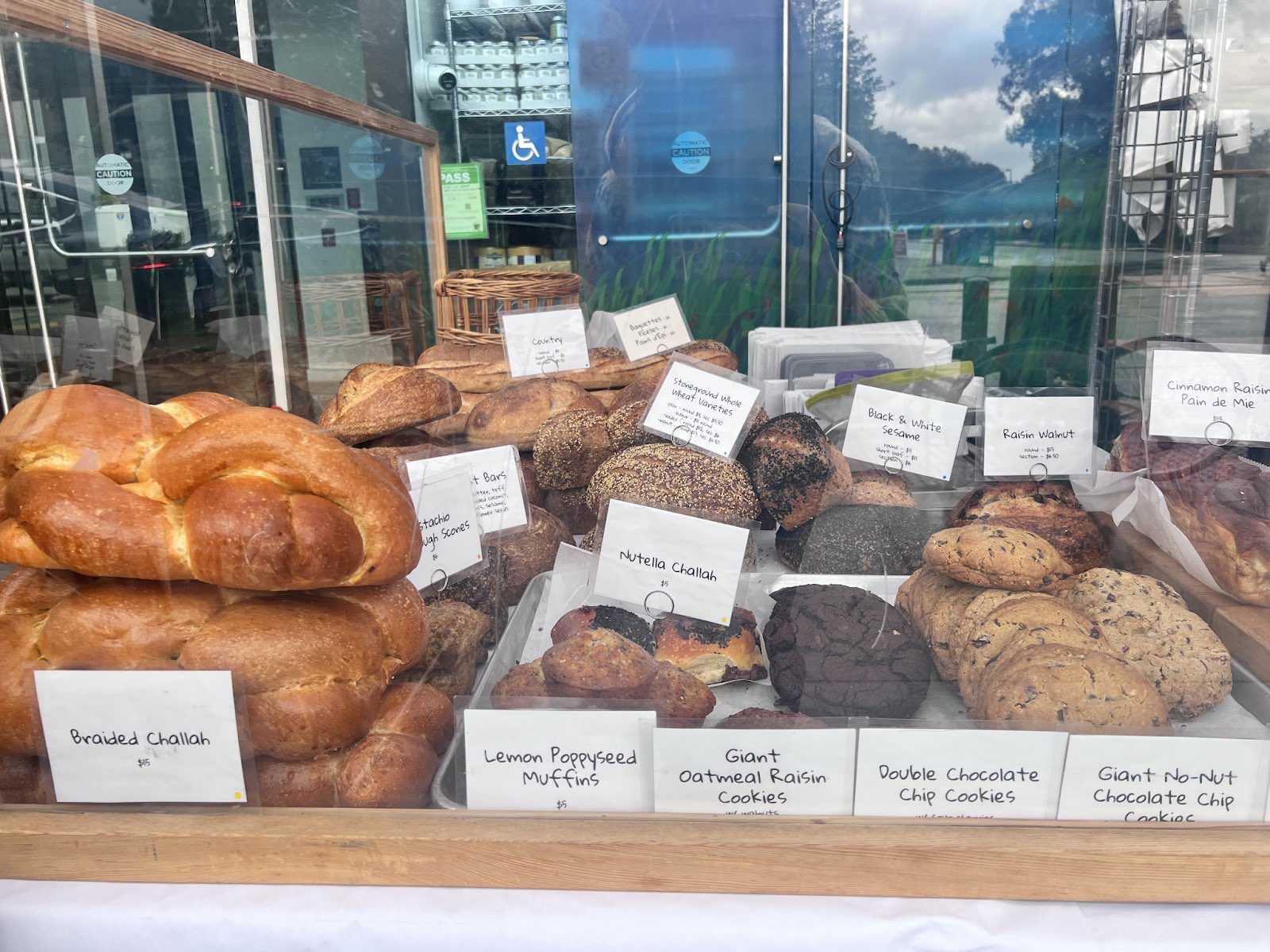 If you're feeling classic, you can get European-style breads, such as rye bread, country bread, and baguettes. They also sell more hearty foods, like panos, which resemble pizzas, and grilled cheese sandwiches. If you're up for something sweeter, a cinnamon swirl is always a good choice. Their most popular pastries are the giant cookies, in particular the Giant No-Nut Chocolate Chip Cookie, and their Breakfast Bar, a rich bar that includes layers of oats, sesame, poppy and sunflower seeds, sour cherries, and apricot jam. My personal favorite is the Nutella Challah, a fluffy bunch of toasty goodness overflowing with nutty chocolate.
They also sell their goods in local farmers' markets, including San Mateo's 25th Street Market and Stanford's Farmers' Market on Tuesdays, the Menlo Park Wednesday Market, and Menlo Park's Farmers' Market on Sundays. "California has such an abundant and wonderful farmers' market, and we love being a part of it. In fact, one of our core communities is the farmers' market," said Mayimen.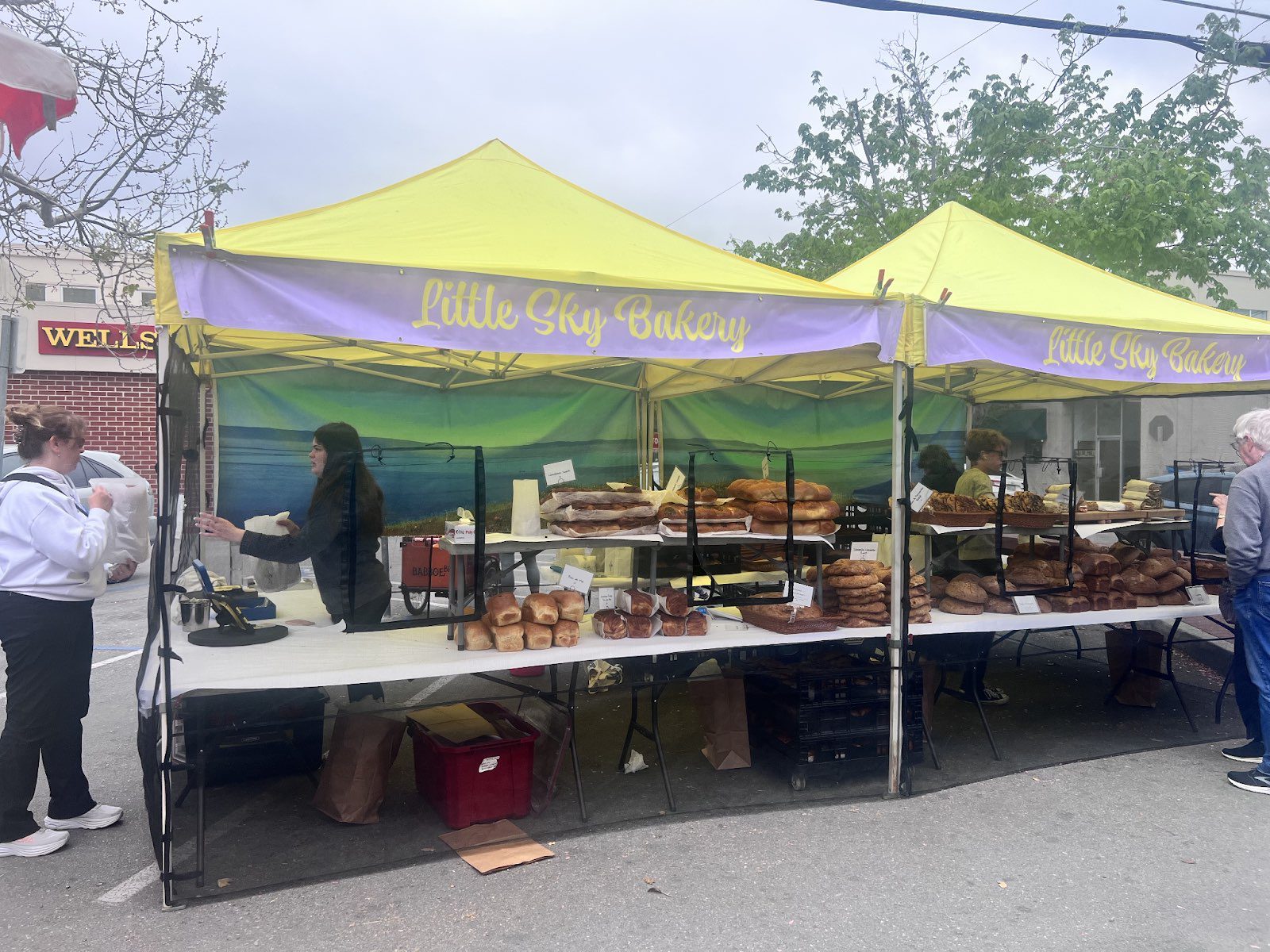 Mayimen has harbored a love for working with dough for as long as she could remember. "My family is from northwestern China, which is a wheat-growing region. There were a lot of big stuffed buns, dumplings, noodles. It's known for a lot of dough specialties. For as early as I can remember, making doughy foods has always been a big part of my life and my family's eating culture," she said.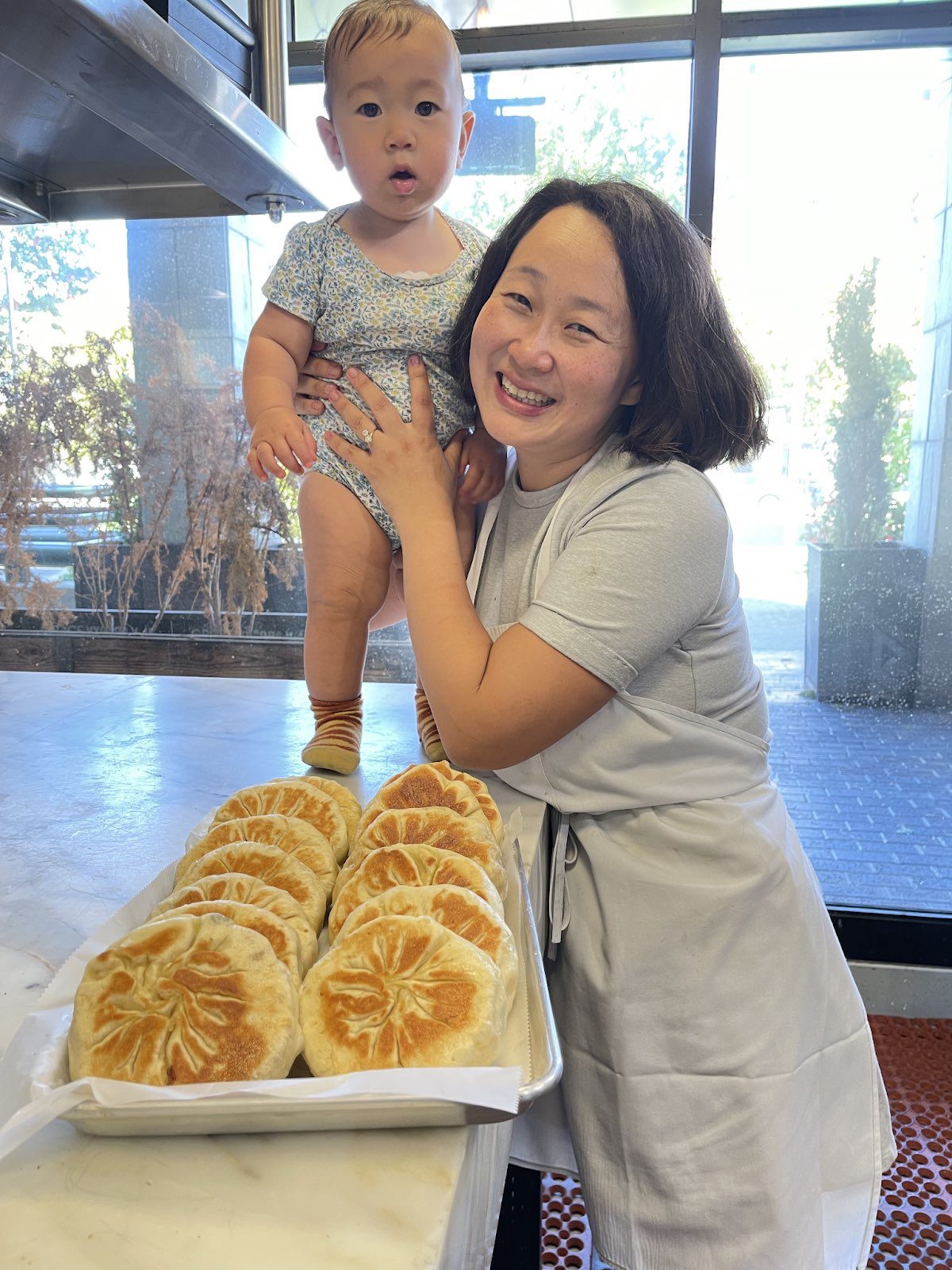 Prior to opening Little Sky Bakery, Mayimen was a lawyer in Washington, D.C. "I didn't expect that I would end up wanting to start food businesses. One of my first clients at the law firm had a business selling physical products, and that was the first time I ever saw a company that made physical products. Up until that stage, the people around me were doing consulting or investment banking; I wasn't exposed to the fact that there can be businesses that make physical products, and I just thought, 'That's so cool.'"
Eventually, she quit her job, left the U.S., and moved back to China, where she started a pressed juice business in Shanghai. Then, when she relocated to Menlo Park in 2016, she became interested in baking once again after obtaining a wild yeast starter from a friend, and started creating European-style breads. She said, "My wild yeast upbringing was in a Northwestern Chinese cultural context, and seeing the wild yeast traditions in the European and Californian context has been really different."
"Being able to re-explore and go back to this long tradition of working with wild yeasted doughs that I recalled from all throughout my childhood, but then understanding and really trying to learn other traditions, has been really interesting for me. It's so fascinating that these are two very different traditions of baking, but they both result in great-tasting bread," she said.
Mayimen is also planning on opening an extension of Little Sky Bakery, called Little Sky Kitchen, right across the street. There, she intends to sell prepared foods outside of the domain of baking. "It will have more 'hot' foods," she commented. "We really want to make and sell stuffed buns, chive pockets, and steamed buns. We also wanted to make more savory flatbread pizzas called panos, and things like roast chicken and braised pork and lots of yummy cold veggie salads."
The local community's needs inspired Little Sky Kitchen. "So many people in this area are really busy but want good, healthy food. But you don't often have the time to make foods like stuffed buns or braised pork during the week, ordinary meals that I personally would love to eat on a more regular basis. Menlo Park can definitely use more places to get something really great to eat and sit around at a nice place." she said. "So, for Little Sky Kitchen, I was envisioning a fast, casual place or some sort of weird, international deli, where you can come and pick up these things to take home for dinner, or eat on the spot for lunch."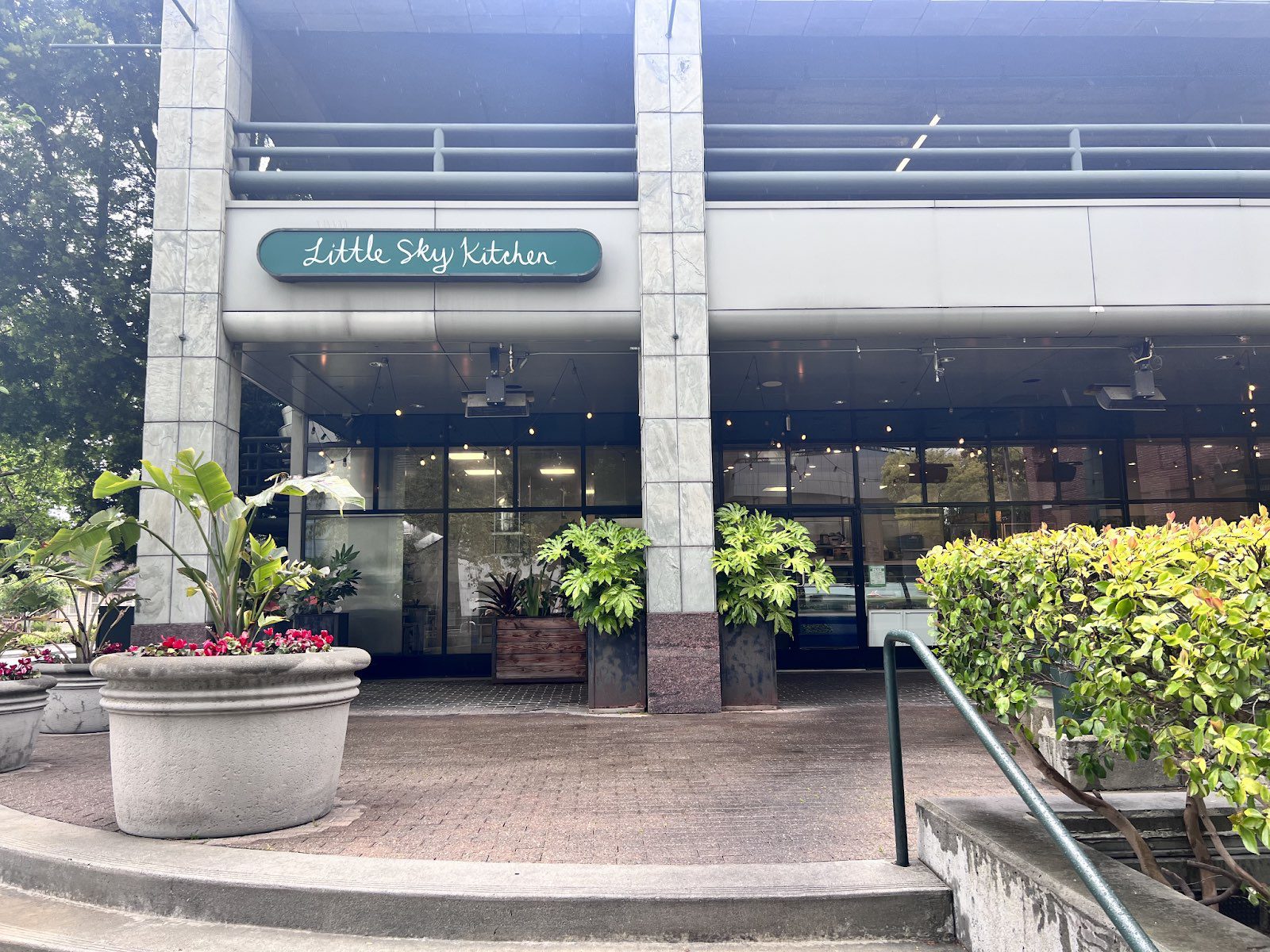 Look out for Little Sky Kitchen's opening in the summer, and while you wait, munch on one of Little Sky Bakery's giant cookies!