After a six year hiatus, the Sugar Shack, a neighborhood candy store, re-opened on Santa Cruz Avenue earlier this month. Long a place for kids to satisfy their sweet tooths, the Shack closed in 2014 due to store owner Suzi Tinsley wanting to spend more time with her family.
When asked why she chose to reopen the shack, Tinsley said "While I continued doing Sugar Shack events, I missed the community piece of the store. After my kids grew up, I wanted to get more involved." The store itself will be more or less be the same, with a few minor changes. Tinsley noted that "the store is a smaller space, it is on the back side of Santa Cruz Avenue instead of on the front so we are focusing more on candy and Sugar Shack merchandise."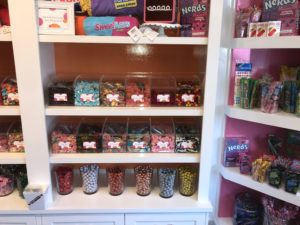 Many M-A students were excited for the return of the Shack "I remember going there every day after school to buy candy," said junior Bianca Johnston, "It was a really magical place, I was always entranced by the rows and rows of candy, [to me] it seemed like something out of Charlie and the Chocolate Factory." 
Freshman Annika Kaval added on saying, "I'm so excited that the Shack is open again. I love that place!"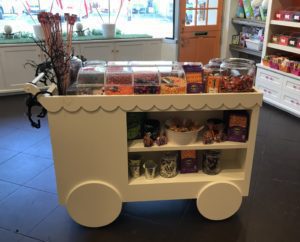 "We are very busy and it has been a really successful reopening," said junior Indie Berkes, who works at the Shack. "It is like a dream job, to work at a candy shop." According to Berkes, she came to work at the Shack through her connection with the owner. "This is definitely one of my favorite jobs. The best part is definitely the unlimited candy!"
Sugar Shack will be open seven days a week — Monday through Saturday from 10:00 am to 5:00 pm and Sunday from 11:00 am to 3:00 pm.