A few of Broadway's best are hitting the stage in San Francisco within the next few months.
1. Dear Evan Hansen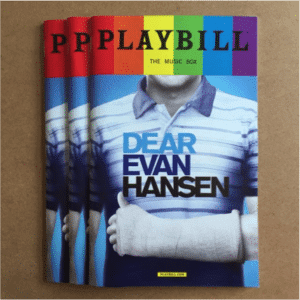 The 2017 Best Musical Tony Award winner, Dear Evan Hansen, is finally making its way to San Francisco. Dear Evan Hansen has been performing at the Music Box Theater in Manhattan since December 2016 and started to tour the country in Denver in 2018. The musical centers around the main character, Evan Hansen, who learns how fast something can circle a community and how carried away one can get with attention. The production is arriving in San Francisco at the Curran Theater on December 5 and leaves December 30 of 2018.
2. Come From Away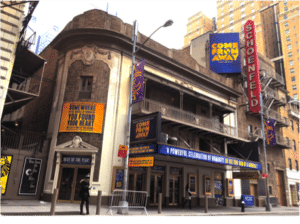 Arriving in 2019, Come From Away will be in the Bay Area from January 8 to February 3 of the same year. Another Tony Award winner, Come From Away has been on Broadway for only a few months and is already touring nationally. This musical is about a flight that was forced to land because of the September 11th attacks. The passengers end up landing in Gander, Canada and are welcomed by the residents there with a very diverse set of characters.
3. Hamilton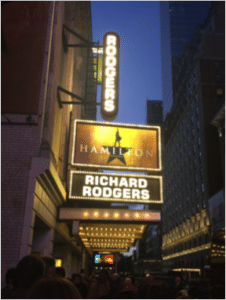 As Come From Away is leaving, one of the most well known Broadway musicals is making its way back to the San Francisco Bay Area. Hamilton: An American Musical was performing in San Francisco's Orpheum Theater in 2017. The musical, however, has been performing at the Richard Rogers Theater in Manhattan, New York, for about three years. By the end of the year, Hamilton will have hit London, Chicago and Puerto Rico. Now, Hamilton has two national tours traveling the country, a Broadway production, a West End (London) production, and is getting ready to perform in Puerto Rico. Hamilton's second tour will be performing again, at the Orpheum Theater from February 12 to September 8. The musical is about the untold story of founding father Alexander Hamilton, and is told through the perspective of one of his enemies, Aaron Burr.
4. Hello Dolly!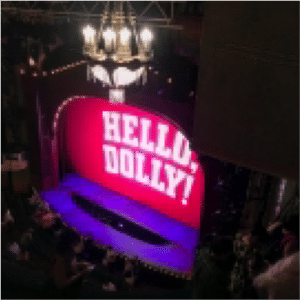 Just a few days after Hamilton begins performing at the Orpheum, the Tony Award winner Hello Dolly will be coming to San Francisco for a short month. Performing at the Golden Gate Theater, the show opens February 19 and closes March 17 of 2019. Hello Dolly is a musical about widower Horace Vandergelder, who decides to finds a new wife with the help of a matchmaker (Dolly). He looks and looks for a wife, but little does he know, the matchmaker knows who his perfect match is, her!