Cover photo: Noah Eisner
The atmosphere at Sacred Heart showed out to be electric as the M-A varsity boys basketball team started the season strong with a 66-47 win over Sacred Heart Prep. The bears now have one win, and zero losses, while Sacred Heart drops to three losses, and only one win on the season.
At the start of the game, Sacred Heart brought the intensity, going up five to three early on and forcing Coach Mike Molieri to take an early timeout to halt the momentum. M-A came out stronger after the timeout, with senior Will Beasley hitting a couple of jump shots to keep the bears in the game. The first quarter ended on a fast break layup for Sacred Heart, which made the score 15-12 in favor of the gators.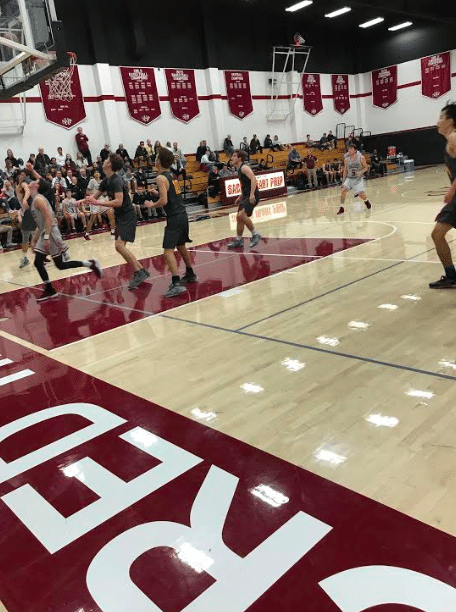 The second quarter included great defense and rebounding by M-A. Senior Heath Hooper and sophomore Spencer Lin grabbed multiple rebounds in this quarter, both on offense and defense, which gave the bears extra possessions. Hooper ended up with seven rebounds and Lin had five. Even with M-A's ramped up defense, Sacred Heart was still not giving up on the game. The gators were scoring regularly and playing great defense themselves. The half ended with junior Nick Tripaldi hitting a three, and then Beasley made another three to make the score 30-27 M-A.
The bears ran away with this game in the third quarter, going on a 12-2 scoring run to start. Each of the five starters contributed on this run, with senior James Beckwith putting back missed shots, Tripaldi dishing out assists, and Hooper collecting rebounds and running the floor for easy layups. In this sequence, the bears really showed what they are capable of. After junior Trevor Wargo nailed a three, making it 43-31, Sacred Heart had no choice but to call a timeout.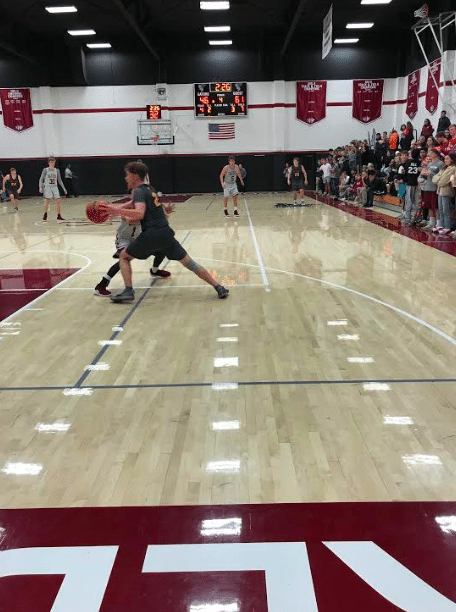 M-A did not take their foot off the pedal for the rest of the game. In the fourth quarter, the bears had lots of hustle plays, such as Beckwith stealing the ball away and finding Tripaldi for a tough reverse layup. Tripaldi then made a step back three to push the lead to 64-46. When it was all said and done, M-A defeated Sacred Heart 66-47.
Leading the team in scoring was Beasley with 13 points and Hooper with 12. The win showed mental toughness to stay in the game on the road against a competitive team in Sacred Heart.
The bears' next game will be against James Logan High School at M-A, next Tuesday, December 11, at 7 pm.