With the end of the year quickly approaching and seniors preparing for their post-secondary plans, a few M-A students have chosen to delay their college experience in favor of a gap year. Whether this year is spent pursuing an interest, saving up money, or traveling around the globe, breaks can be beneficial to many students.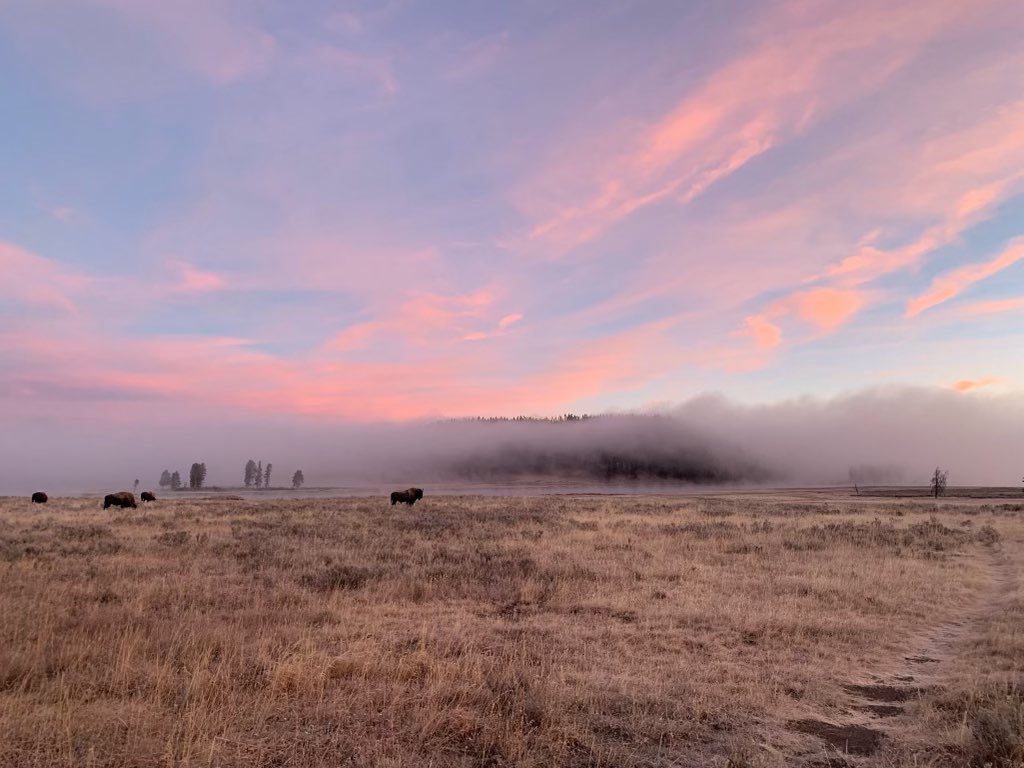 "I definitely felt burnt out after senior year," said Jack Hanson, an 2022 M-A graduate who's currently wrapping up his gap year. "I just had zero motivation, but after a year of not having the stress over grades, I feel like I reset mentally. I was able to talk to so many successful people all over the globe who are at different stages of their lives and figure out how they got there. It really fired me up for college, because now I know why I want to go."
Another recent M-A graduate, Molly Duda, shared a similar conclusion after her gap year. "This year gave me the time to really explore my interests and figure out what I want to do in the future," she said.
Many students find that a year's break brings them clarity for the future. Gap years can be a great option for anyone hesitant on continuing their education straight out of high school, and there are countless ways to spend this time. Here are a few accounts of how M-A students, past and present, have spent or are planning to spend their gap years:
Jack Hanson '22
After high school, Jack Hanson initially planned to attend a language school in Barcelona. "I wanted to just go somewhere completely different and experience something new. It was terrifying," he said.
Yet after a few months, his plan changed completely, as he decided to leave the school in favor of traveling around Europe with his new friends. "You're always a little bit uncomfortable," he said about spontaneously traveling, "but it's so fun and you meet so many people."
In one of the countless stories he has about his adventures, Hanson said, "One night, my Turkish friends called me and asked me to come to Ibiza with them, so I checked and there was an $18 flight that left three hours later. I booked it and left for the airport practically right then. I slept on the floor of their hotel room while I was there."
However, in between his trips, Hanson returned home to work and save up money. "I did a ton of work in a bike shop in downtown Menlo Park," he said. "And I also do a lot of mountain bike filmmaking, where different cycling teams fly me out to events to do filmmaking work for them."
"I'm actually at an internship right now," he continued. "This was the main reason I took the gap year in the first place. I work now for a company called Canyon Bicycles on their marketing team."
Hanson said, "I'll document two or three riders throughout the weekend on their whole race process. I'll live with them, get their morning routine, what they're thinking, and how they do in their race, and then I'll put together a story piece from that. So it turns out to be a two-minute, three-minute video that takes the viewer through that whole process. It's pretty fun."
Hanson plans to attend Gonzaga University in the fall, and hopes to study abroad during his time there. He also said, "I definitely would recommend taking a gap year to anyone who's debating it. Not that many people in the U.S. take them, and honestly, I'm not sure why. There's no way I would do anything differently. I learned so many valuable lessons from it, and how to be independent. I highly recommend it to anyone who is thinking about it."
Molly Duda '22
During her gap year, Molly Duda spent her time working as a writing intern at Lucile Packard Foundation for Children's Health and a research assistant at Stanford. "I've found it quite refreshing to feel as though I'm now doing meaningful and impactful work at my internships, rather than seemingly meaningless busywork at school," she said. "It has cemented my desire to continue studying medicine in college and beyond."
On the topic of how it feels taking a break from school after so long, she said, "It has certainly crossed my mind that I might lose some of the study habits I had in high school." However, she is not worried that taking a gap year has set her behind. She said, "Although I haven't been writing timed essays or cramming for exams this year, I spend hours learning, writing, and researching every week for my internships, and I know I will bring the same work ethic with me to college."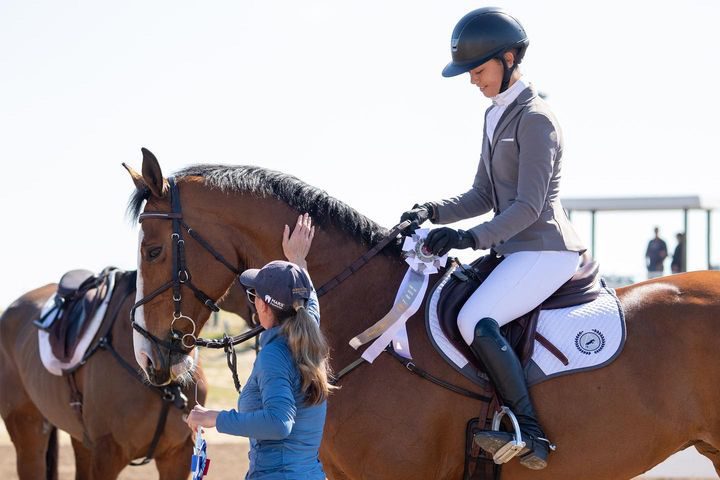 Outside of her internships, Duda also pursued horseback riding. "I have had the opportunity to travel abroad, compete, and even train with Olympians and Team USA coaches," she said. "Last year, I was on the brink of national recognition, and this year has made those dreams a reality. I have loved every minute spent with my horses."
Duda said, "The honest reason I eventually decided to take a gap year was that I wasn't happy with my college options, and I felt I needed to reapply and try to find a solution that was a better fit for me. While reapplying to colleges was challenging since the process is really long and intense, my second round of college applications was much more successful, and I'm excited to be headed to UCLA next year."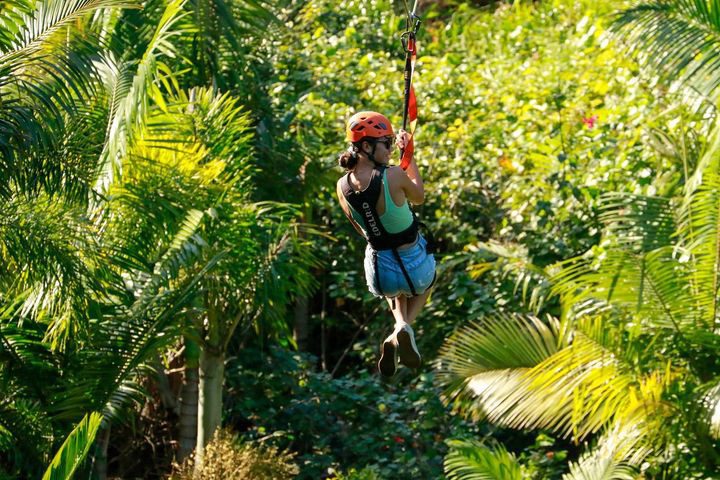 Overall, Duda explained, "This year gave me the time to really explore my interests and figure out what I want to do in the future, and I think the perspective gained from that will benefit me going into college. If you're considering a gap year, I say go for it, but make the most out of it. If you can find meaningful opportunities, it will definitely be worth it."
Maya Jhawar '23
Senior Maya Jhawar is planning on taking a gap year next year to follow her interests. "I love art, so I'm going to take this opportunity to pursue more art classes," she said. "I also want to see more of California because it's such a big state."
She only recently decided to take a gap year, and explained, "I'm losing a family member and want to stay home to take care of my family. My brother's still a sophomore so I want to help him get through high school. I also have a program that I'm in for fire fighting, which I'll be able to stay in if I'm at home," she said.
"I'm most excited for my art classes because it's a hobby I can pursue without the stress of school," she said. "I've taken art classes throughout middle school and high school, and I might try to take some community college classes as well so I can learn more about the different kinds of art I'm interested in trying."
Overall, Jhawar said, "I feel like this is gonna be a good time in my life. This is a time where I do not have the real adult stuff because I still live with my parents, and I can just focus on what I'm interested in. That's gonna be one of the most rewarding parts about this."
Sarah Callahan '20
Sarah Callahan, an 2020 M-A graduate during the year of COVID, decided to push back her start date to Georgetown for a year instead of attending online classes. "I really felt strongly about not doing school online. I wanted to start in person," she said. "For me, college is so much more than just the academics in class. It's really forming relationships with professors, peers, and being in the school environment, which for me meant D.C. Online, it's not a real classroom."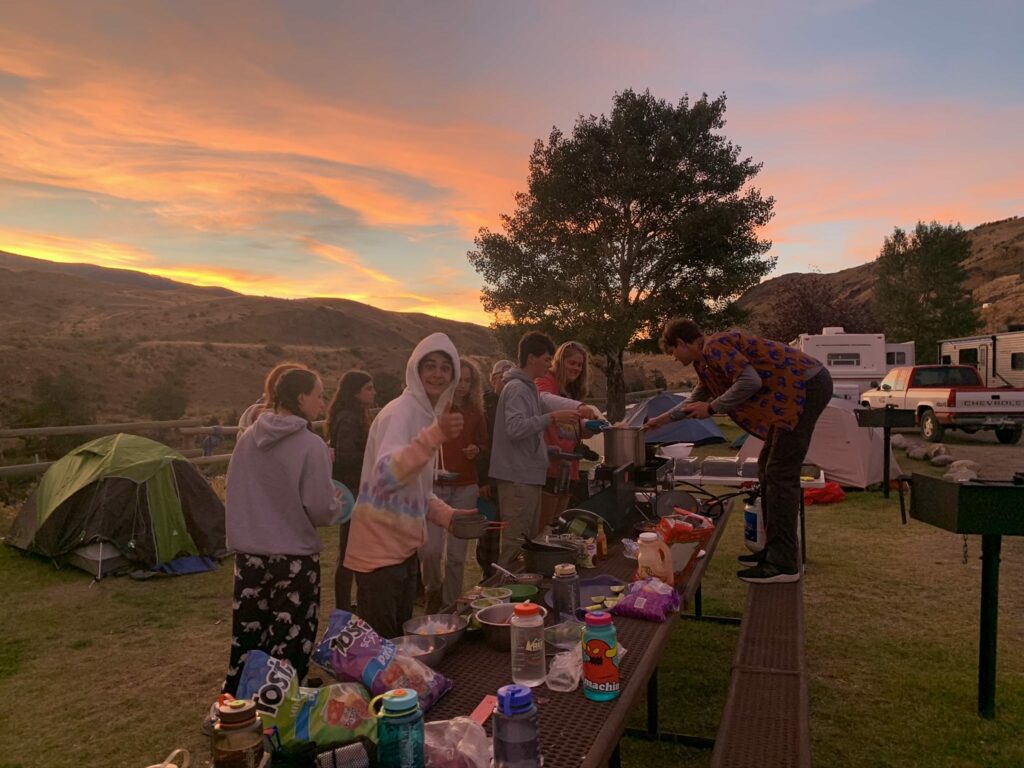 Despite her change of plans, Callahan filled her gap year with exciting opportunities. "I was looking for a way to get out of the house, out of the bay, so I went on a 70-day camping trip throughout the Pacific Northwest," she said. "It turned out to be really awesome. It was with a group of about 13 people all taking a gap year before college, who came from all around the country, and it was through a program called ARCC [Adventures Rolling Cross Country]."
"I definitely learned how to live on my own and advocate for myself," she continued. "Being all together living in tents obviously kind of breeds conflict, but I learned how to communicate effectively with others and get along with people."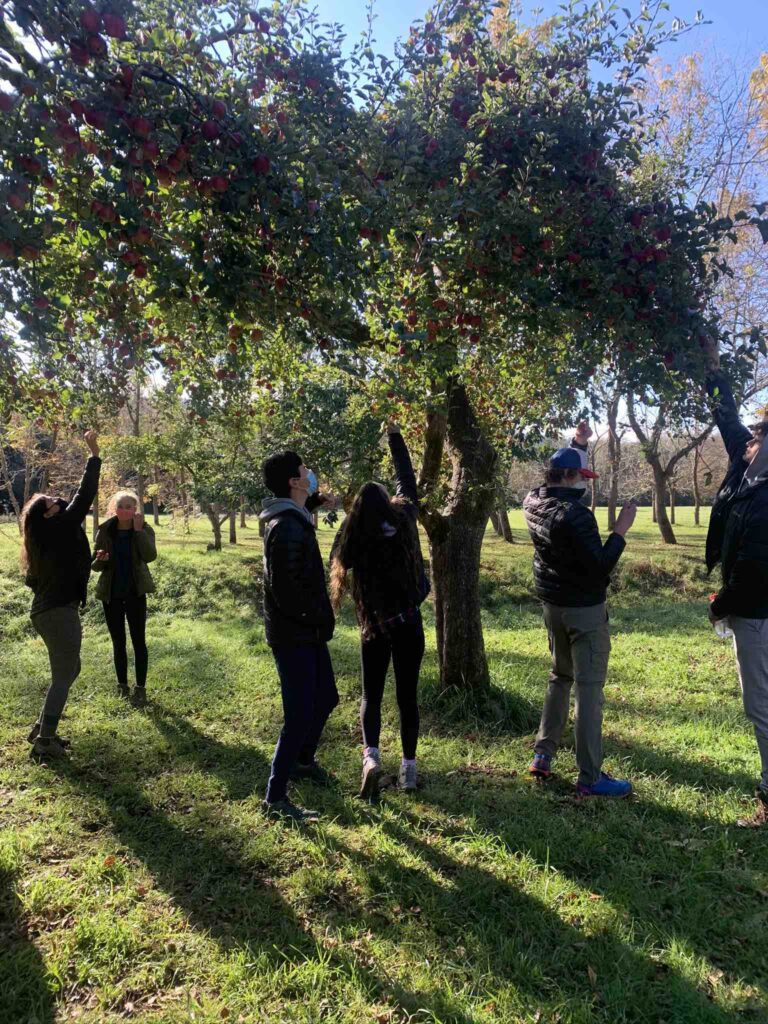 However, these lessons were learned through practice. Callahan said, "I had a rough time on the camping trip for a while, not really connecting with people and just frustrated a lot of the time in various situations. However, I remember a specific moment from when we were staying at a farm in Washington and picking fresh, crisp apples off this apple tree. It was a grounding moment for me where I felt like everything had just kind of come together, and I felt cohesive with the group."
After getting home from the camping trip, Callahan worked at NorthStar in Tahoe as an assistant ski instructor. "I love the people that I met. Being on the mountain was an incredible experience. I got to work outdoors every day and with a different demographic of people that I wouldn't have worked with in any other job—different ages, different backgrounds—it was really important to me."
Lastly, Callahan spent the rest of her time working with the Boys and Girls Club at Los Robles Elementary School in EPA. "The Boys and Girls Club is where I grew up volunteering around here," she said. "Even though the kids' classes were online because of COVID, they were all in a classroom together so it was less isolating than it would have been from home. I spent my time in the classroom with them, supporting them, and then I also had my own group of first graders that I would run programming for in the afternoon."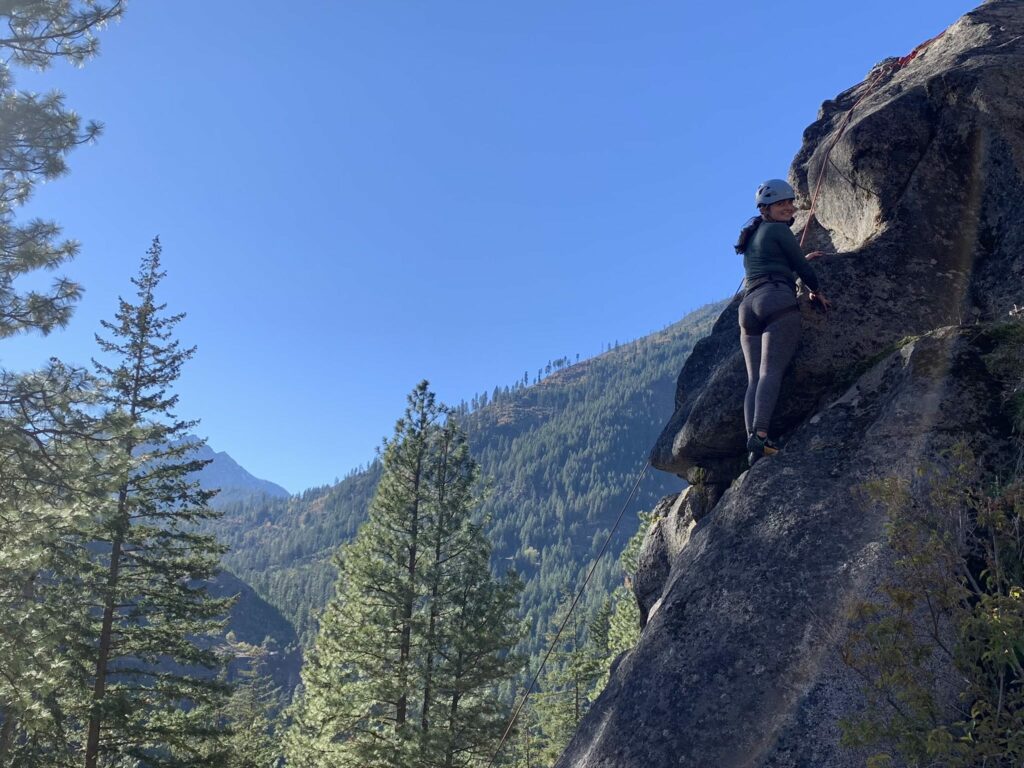 "The biggest skill that I learned over the year was definitely independence," she said. "I had a lot of freedom to do things that I normally don't get to do. And while I didn't think that I needed that year prior to COVID, it gave me the opportunity to grow and gain a lot of perspective before college, which I think is so important."
Ultimately, gap years have granted clarity to many M-A alumni about their future plans. With a year of unique experiences, many students learn invaluable life lessons, and each and every one has a story to tell.