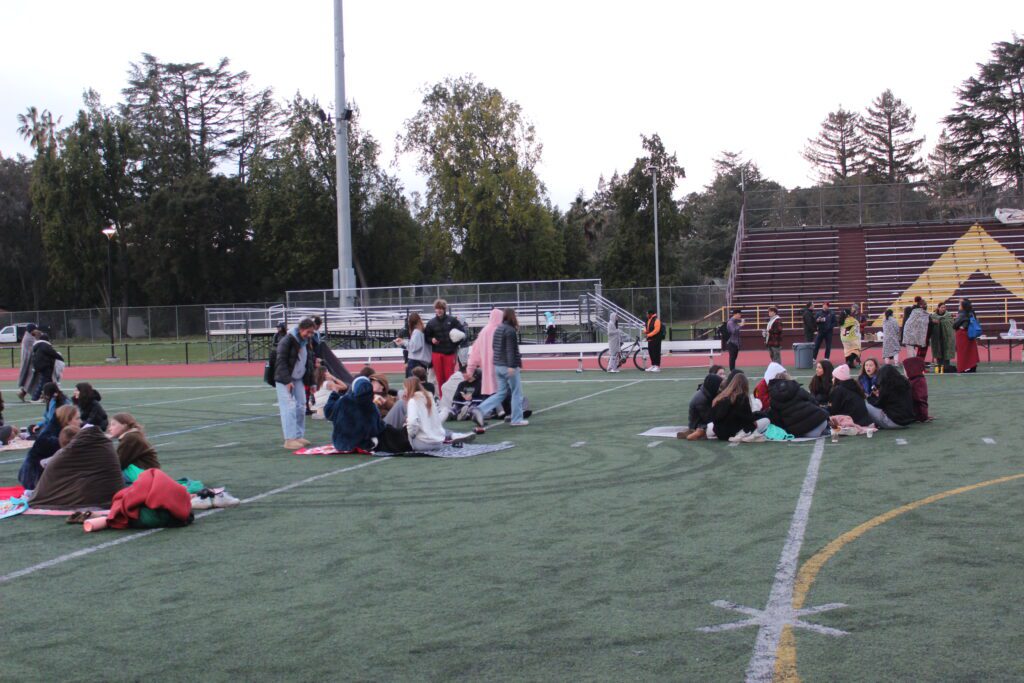 Huddled in blankets last Friday morning, seniors waited expectantly for the sun to rise over Coach Parks Field. Students began to trickle in before the event officially started at 6:30 a.m. to set up a spot to relax and to enjoy a provided breakfast of croissants and muffins.
While the sunrise was mostly obscured by the cloudy weather, many seniors were just happy to be there with their friends to enjoy the annual event. Senior Elizabeth Contreras said, "I'm really tired, but it's been really fun so far. I like that everyone's here with their friends and just having fun during their last year."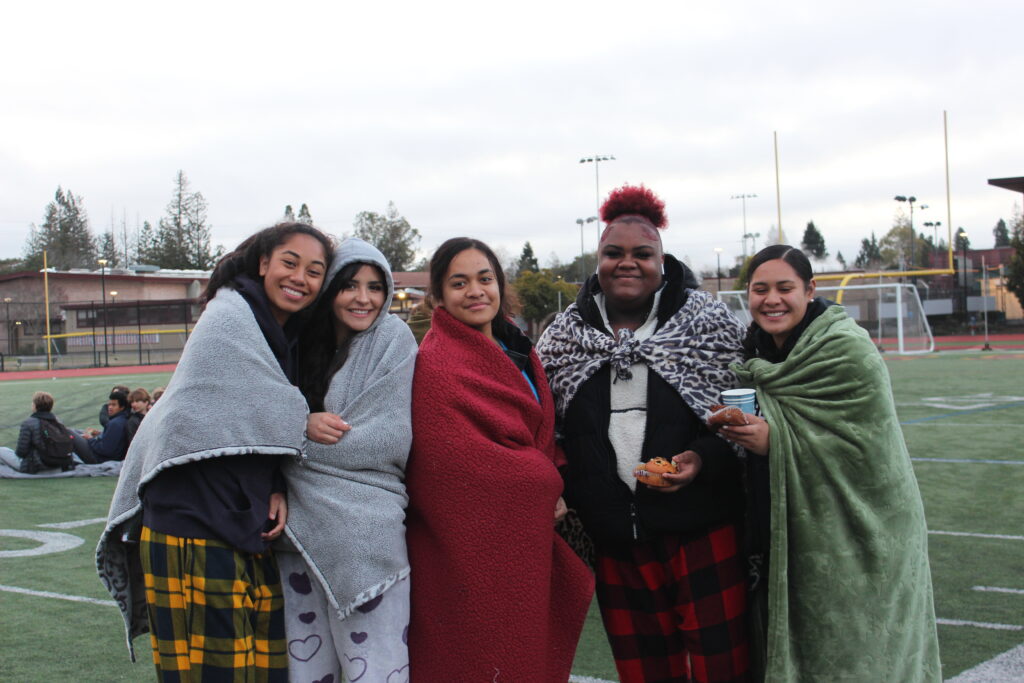 "This is actually my first time waking up this early, but I would definitely do it again," said senior Angel Sama. "It was nice to wake up with the school and my cousin to experience this moment."
Senior Susie Wagstaff, who helped organize the event, said, "I think my favorite thing has been seeing all of the groups that don't usually interact come together under the premise that we're all seniors and we're all trying to enjoy the last couple months of our senior year. Also, seeing as it was six in the morning, I think there was a surprisingly good turnout."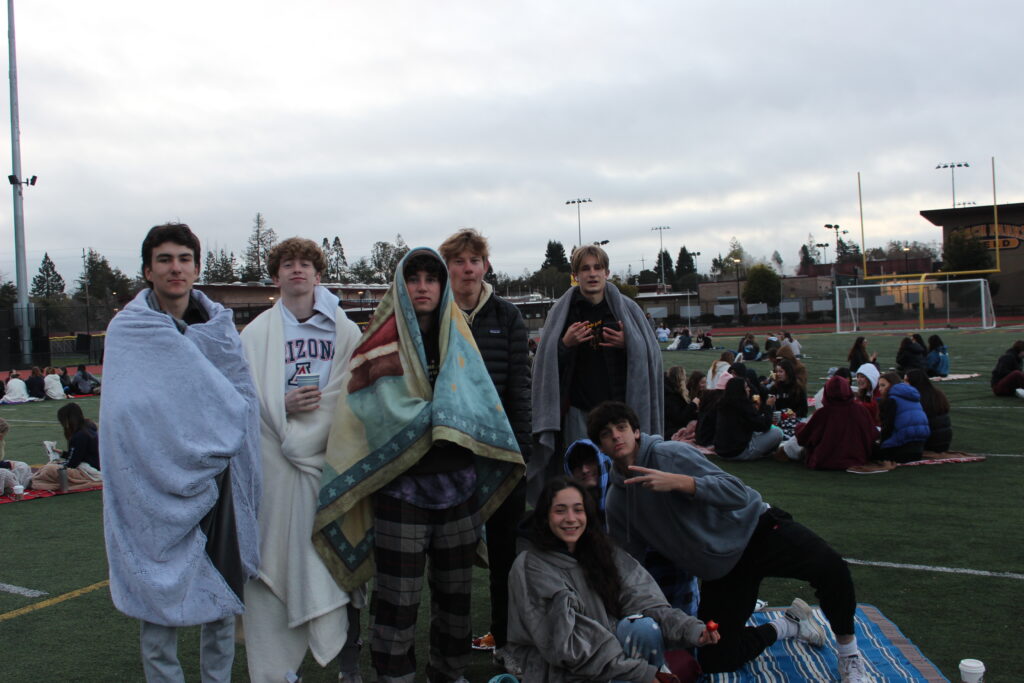 Campus Aide Robert Lee said, "I've loved seeing all the helping hands that have brought this event together. Everyone is pitching in to get the senior class together."
The event gave seniors a great chance to reminisce. Whether they were listening to music, talking to friends, or passing footballs, everyone seemed to enjoy putting aside their usual routine and enjoying the company of their peers a couple months before graduation.