On Saturday, May 20th, M-A Leadership hosted their annual Color Run, complete with colorful powders and cheers of encouragement. The run, first introduced in 2017 as a one-mile school event, has now become a community tradition. M-A's Genders and Sexualities Alliance (GSA) received the proceeds from the event.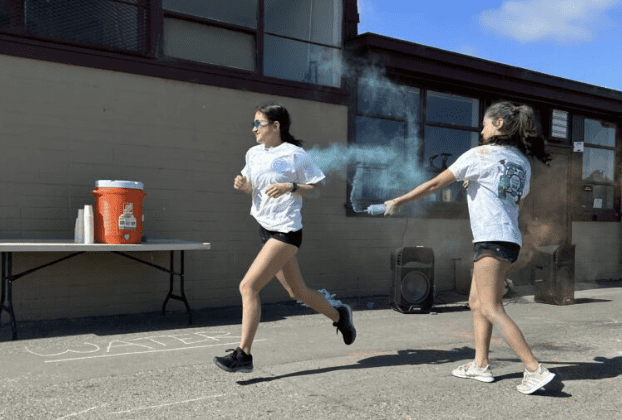 Leadership decided to bring the run back this year after a few years' hiatus. Leadership student junior Carley Gracia led the event, explaining that "it's just a really fun community event." Senior Amelia Kratzer said, "Since the Big Bear Run was gone, there was a push to host the Color Run this year."
The run is open to all ages, and Leadership reached out to local middle and elementary schools to get the word out. Check-in began at 9:00 a.m., with white shirts and colorful glasses handed out on a first-come-first-serve basis. Runners readied at the line and set off at 9:30.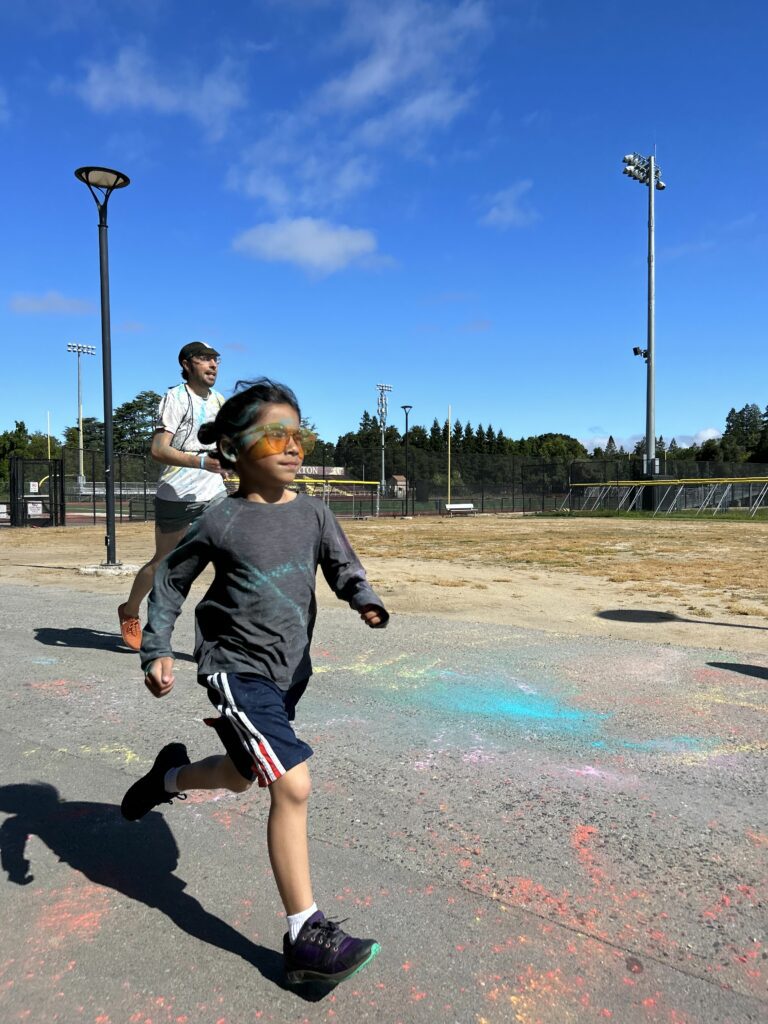 Hannah Blunt, a senior at M-A, said, "I did it last year. I had a lot of fun doing it last year and getting color thrown all over me. Some of my friends try to race to the first finish line!"
Sophomore Sophia Jobst explained, "It's just fun, and shows some pride!"
The run lasted for about an hour, beginning with pristine white shirts and ending with colorfully stained tops. This year the run was almost two miles. Members of Leadership periodically splashed some color on the runners and gave words of encouragement. Runners were rewarded at the end with bagels and refreshments.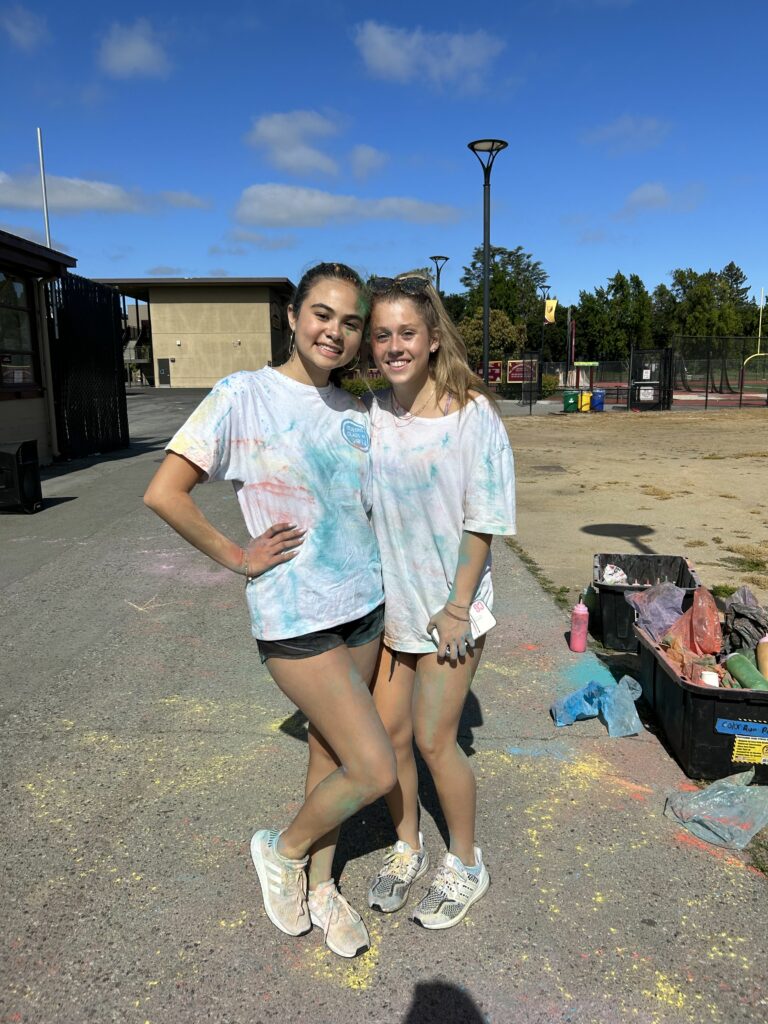 Senior Margaret Bobbie Donald agreed, saying, "It was so fun! I didn't run because my knee is busted, but we walked and I got drenched in color. I got to see some friends, and it was a great time!"
Kratzer also said, "I think the run went well and there was a good amount of people."
Senior Bridget McHugo concurred, saying, "Everyone seemed to have a lot of fun and enjoy getting a little messy with the colors."