September is national suicide prevention month, and educators and experts across the country used this opportunity to spread awareness about the frighteningly common issues of mental illness that plague young people especially. According to the National Alliance on Mental Illness (NAMI), over 20 percent of young people aged 13 to 18 in the United States will experience a severe mental illness in their life, while younger children ages 8 to 15 have a 13 percent chance.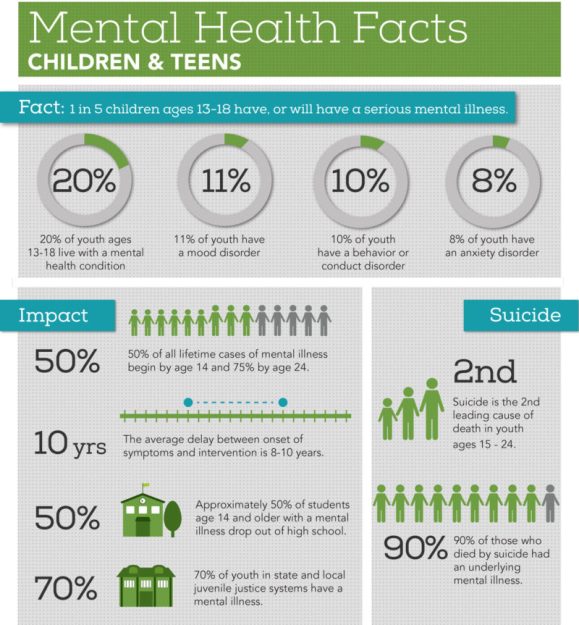 In an age where living fast and working as hard as humanly possible has become the norm, the pressure for high schoolers in Silicon Valley often becomes too much, and the opportunity to discuss their feelings or the very real potential for mental illness remains taboo. Say the words "Silicon Valley" and your listener will probably think of Facebook, Google, technology, maybe sunny weather and wealthy neighborhoods to top it off. It is a unique and exciting place to be sure, with technology and progress of the land catapulting it to fame across the globe. What most people fail to recognize are the daunting expectations and intense pressure that accompany this fame; the Bay Area is far more nuanced than shiny cars and fast computers.
A new movie, "The Valley," explores mental illness in Silicon Valley. This fictional drama tells the story of an Indian immigrant to the Bay Area who works as the chief executive officer of a web design company, and whose teenage daughter ultimately takes her own life after moving to college.
The movie offers a unique perspective as it was written and directed by Saila Kariat, a Los Altos resident and mother who never expected to find herself at the top of film festival podiums when she earned a Ph.D. in electrical engineering and began work in the competitive Silicon Valley technology industry. Kariat worked in the technology field for several years before forming a residential construction business which gave her time to explore other passions, namely film-making.
Flash forward to spring 2017, and Kariat's first film, "The Valley," has won honors at multiple festivals including Best Feature Film at the 20th annual Long Island Film Festival and Best Original Screenplay in Madrid. The full-length film is a commentary on what Kariat considers a cultural problem in the Bay Area. It was screened at Levi's Lounge in San Francisco in September, facilitated by the KFOG radio station serving San Francisco and San Jose, and Kariat plans to show the movie to select audiences who could benefit from the message prior to its projected mainstream release in April 2018.
Before the screening in Levi's Lounge, Kariat discussed her motivations for the film with the small audience. She explained that the purpose of the film was to show how too many Silicon Valley residents who have become obsessed with success and competition, and too interested in technology to give human interaction the value it deserves.
Kariat sees the problem firsthand as a resident of "the Valley" herself, and explained, "I've seen couples at dinner, both looking down at their phones, who don't say one word to each other and that's a problem."
It is clear from watching the film that Kariat knows the subject matter well. She has lived in Silicon Valley as a pioneer in the technology field, as a business owner, and a mother and expertly combines these roles to form painfully realistic characters.
She commented on the fact that the family immigrated to the U.S. from India: "Part of it is me writing what I know from my own experience, and part of it is that there is often excessive pressure in the immigrant community."
Coming to a new country, often in search of better opportunities and education for children, leads to pressure from immigrant parents who have added expectations for their children after sacrificing so much to give them the best opportunities. As the main character, Neal, says to his wife in the bedroom of their Atherton mansion after their daughter commits suicide, "Everything I did was for you and the kids. Was that not enough?"
The Valley seeks to highlight the fact that mental illness is tragically under-discussed in Bay Area communities. In the film, Neal and his wife Roopa are shattered by the loss of their youngest daughter, Maya, and struggle to find someone to blame because they had no inkling of the mental pain she was in. The culture of over-achievement and success at all costs left no room for Maya to come to her parents and tell them how much she was struggling. They pushed her into science and math classes that she could not handle because they wanted her to follow her father's footsteps, and she was too scared of letting them down to tell them she was not happy.
Dr. Michele Berk is an assistant professor at Stanford University in the Department of Psychiatry and Behavioral Sciences, Division of Child and Adolescent Psychiatry, and she agrees to some extent that academic pressures increase the chance of depression or anxiety. She said, "Based on my two years in the Palo Alto area, it does seem that in this area, perhaps due to the proximity to Stanford and the success of the tech industry here, teens have extremely high academic expectations for themselves and fear that not meeting those expectations will negatively impact their future. Not surprisingly, this can lead to increased stress, lack of sleep (in order to complete homework/extra-curricular activities), fatigue, perfectionism, hopelessness, and self-criticism— which can put teens at risk for depression and anxiety. Whether or not educational pressures or stressors are more closely linked to mental illness than other types of stressors (such as financial stresses in the family) is unknown."
So academic pressure and stress are not directly linked to mental illness or depression, but the increased expectations still exist that drive students to overextend themselves, and these factors, such as lack of sleep, can put them at higher risk for depression or anxiety.
The sad truth is that one in five teenagers live with a mental health condition, according to NAMI, including depression and anxiety. In 2015, the National Institute of Mental Health reported in 2015 that nearly 20 percent of female teenagers had at least one major depressive episode within a year. Just before the 2017 to 2018 school year began, a senior at Gunn High School took his own life, and this tragedy shocked the community and saddened parents and students alike who only wished this awful event could have been prevented. In late September, another tragedy occurred when a freshman at Sequoia High School took her life.
Berk is adamant that the most important thing is for teens to seek the help they need from trusted adults, and not worry about how they might be viewed after admitting to struggling with depression or anxiety: "It is part of being human and completely normal to experience stress, depression, anxiety and other difficult emotions! It is not your fault. You do not need to suffer alone. There are so many ways adults can help you! Find an adult who you trust and let them know how you are feeling. If they don't respond in a helpful way, try somebody else. There is a lot that can be done by your parents and the staff at your school to help."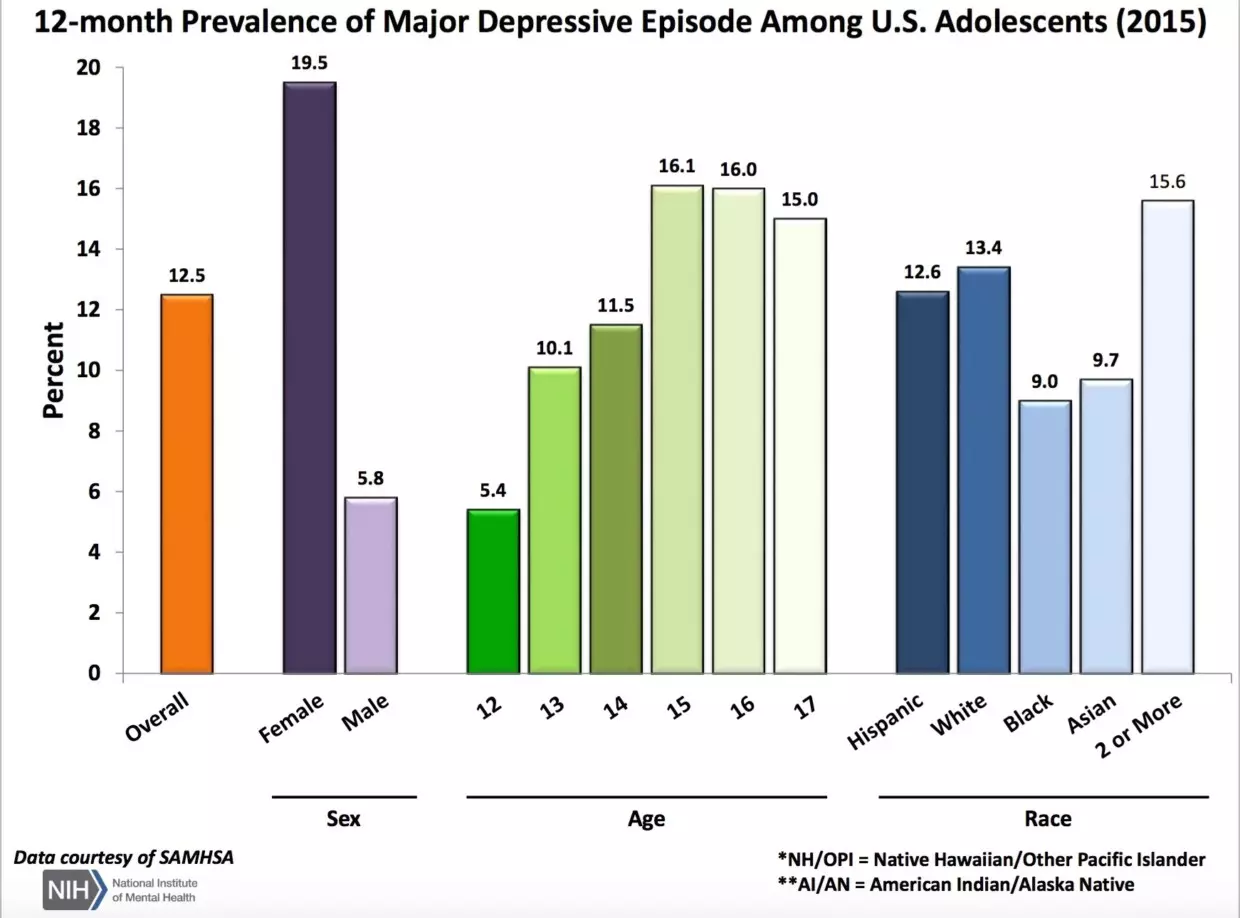 "I want to show teens that suicide always hurts the people you love, and there are always people who will care deeply. Grief is a healing process and I wanted to show how painful it was for the people that loved Maya," said Kariat.
There is hope from Berk's perspective that educators are working hard to reduce stigma and educate the community about mental health. At Stanford in particular, she added, "My colleagues have done a great job of working with the local schools to educate teens and families about symptoms of mental illness and the importance of obtaining treatment, to reduce stigma and to increase access to care. One ongoing challenge is how to reach those teens who are still unwilling or unable to tell anybody that they are suffering and these teens are often the ones who are most at risk of tragic outcomes."
The Bring Change to Mind Club, which aims to increase membership this year, will seek to end the stigma around mental illness with their community outreach, and hopefully spark conversation within the M-A community. No one is alone in their struggle, and there are always people ready and available to help at M-A.
It should not take another loss of life for the Bay Area to come together and start a conversation about how to end the stigma around mental illness for high school students. Silicon Valley can be a land of high expectations and extreme academic pressure, but it does not need to be a place where students are afraid to show weakness. Everyone should feel comfortable talking to parents and trusted adults if they are feeling depressed or overwhelmed with life, and this is exactly the goal of "The Valley."
Berk added, "Continued efforts to reduce stigma are important. Depression and anxiety are part of the human experience and we all struggle with these issues to certain degrees. The more people feel comfortable sharing their difficulties with others in order to get support and to seek treatment the better!"
This movie has the potential to be particularly effective in starting a conversation here at M-A and in surrounding schools, as it is written from the unique perspective of someone who has lived through the pressures that the Bay Area can include and has raised children who deal with them. The movie may not be released until April 2018, but help and acceptance for teens suffering mental illness should start right now.
StarVista counseling services are available in the guidance office, and suicide prevention contact information is listed below.
If you are in danger of harming yourself or you are thinking about suicide:
Inform your parent(s) or another trusted adult
If you are in immediate danger, CALL 911 OR GO TO THE NEAREST EMERGENCY ROOM.
You may also call one of the emergency numbers below, which are available 24/7:
Santa Clara County Child and Adolescent Mobile Crisis Program (EMQ): 1-877-41-CRISIS (for residents of Santa Clara County)
San Mateo County Crisis Intervention and Suicide Prevention Center: (650) 579-0350 (for residents of San Mateo County)
California Youth Crisis Line: 1-800-843-5200
National Suicide Prevention Lifeline: 1-800-273-TALK
Crisis Text Line: Text START to 741-741
Click here to get help or information from the National Suicide Prevention Lifeline.