While we're all in quarantine, there's a lot of time to read a good book and escape into fictional worlds. Here are the M-A Chronicle's top 5 books and book series to use as escapism from the real world.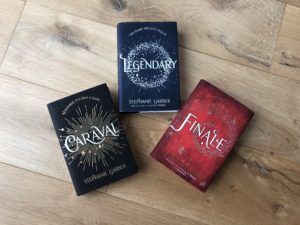 1. The Caraval Trilogy by Stephanie Garber
If you're looking for the most magical world, look no further than Caraval. The story follows Scarlett Dragna, the daughter of a count who wants to marry her off to a man she's never met, who is invited to go to the magical game of Caraval. Hesitant at first, but when her sister, Donatella, is kidnapped, she decides to travel with a handsome stranger. To find her sister, Scarlett must win the game but has to be careful to not let the game trick her into thinking it's real. Garber's writing is poetic and amazing that it will just keep you hooked. The twists this book has will keep you wanting more and more. The series continues with "Legendary" and "Finale."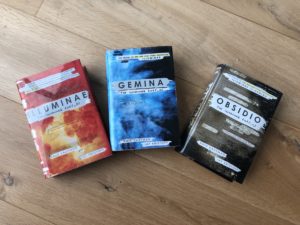 2. The Illuminae Files by Amie Kaufman and Jay Kristoff
This science fiction novel is written in the most unique way. Don't let the size of this trilogy intimidate you. The book is written using fictional documents including military files, schematics, and emails which allows for the reader to be enveloped quickly. The series follows a group of people in two ships escaping the attack of the government. This trilogy is unforgettable and includes one of the most well-written villains ever. The trilogy consists of "Illuminae," "Gemina," and "Obsidio."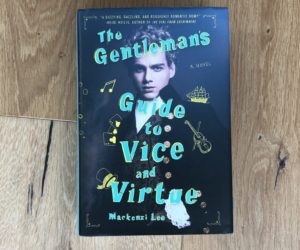 3. The Gentleman's Guide to Vice and Virtue by Mackenzi Lee
The Gentleman's Guide To Vice and Virtue has great LGBTQ+ representation that takes place during the early 1700s and follows Monty and his secret boyfriend on a "Grand Tour of Europe." The story is fun and will take you on a rollercoaster of a ride with a hint of magic and a diverse cast of characters. The book is a stand-alone, however, there is a companion novel from the point of view of Monty's sister. If you're looking for fun, adventurous stories, these books are perfect!
4. The Way You Make Me Feel by Maurene Goo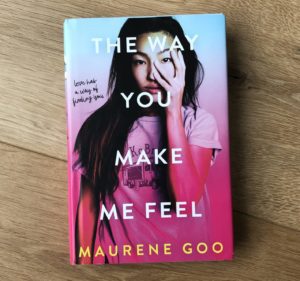 This fun romance takes place during the summer, after Clara, the main character, pulls off a prank at her prom that resembles the prom scene from "Carrie" on the girl she doesn't like very much. To make up for the cost of the damage the prank caused, she works all summer in her father's Korean-Brazilian fusion food truck with Rose, her classmate she doesn't get along well with. While working at the food truck, she meets a boy who's crushing on her. This book is funny and light-hearted, the perfect book to read when you're feeling down, especially if you like food. The Way You Make Me Feeldoesn't have a sequel, but Goo has three other similar books that are fun to read: "I Believe in a Thing Called Love," "Somewhere Only We Know," and "Since You Asked."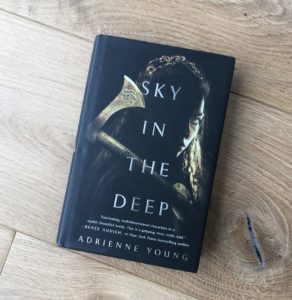 5. Sky in the Deep by Adrienne Young
Sky in the Deep is a stand-alone about Vikings with a Wonderwoman twist. This book follows Eelyn, a Viking who lost her brother years ago, however, when she's in a fight against the Riki, her clan's enemy, she sees him fighting for the other side. She brings back to the enemy clan to live with her brother. When the Riki are raided, Eelyn tries to find her way back home. This book is violent, and Eelyn is one of the most badass characters ever. The story puts a lot of emphasis on the importance of family and loyalty within a family. If you're interested in more from this world, Young's The Girl the Sea Gave Back is a companion novel.
In this pandemic, try supporting a local business, and order online from Kepler's. They will ship a book directly to your door.