Has 2021 been rough so far? Didn't end up following through with your New Year's Resolutions? No worries–today can be your fresh start. Friday, February 12th marks the Lunar New Year, or the Year of the Ox. Normally this day is celebrated with fireworks and parades throughout the Bay Area, but there are still plenty of ways to get into the spirit from home.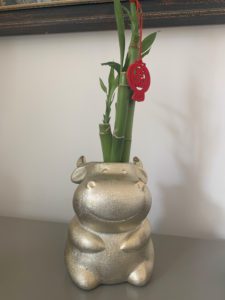 In Chinese, the character for "ox" (牛, pinyin: Niú, pronounced nee-oh) is the same character used to describe people as "hard working" and "impressive." This animal is an especially good omen for 2021, as it is meant to represent movement–so here's to a year of progress and letting go. Perhaps the easiest way to seal in your good fortune is to 
Wear the lucky color: red.

You may notice that red envelopes and red lanterns are extremely popular, as the color symbolizes prosperity and good fortune.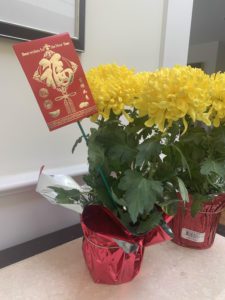 Eat!

Family time is one of the most important aspects of celebrating the Lunar New Year, so no matter what you enjoy eating, make sure to do it with your loved ones. That being said, dumplings are most commonly eaten. You can buy freshly made dumplings from

Dumpling City

or

Chef Zhao

–try to eat a lucky number (avoid the number four, but any other even number is ideal, as they are supposed to "double" the good luck.

Spread the love.

Take this time to reach out to extended family members and friends! Common Chinese sayings include:
新年快乐! (Happy New Year, roughly pronounced "seen nee-an kwai luh")
恭喜发财 (Wishing you prosperity, roughly pronounced "gong see fa tzai")
身体健康 (Sending good health, roughly pronounced "shen tee zian kong")
Check out some virtual events!